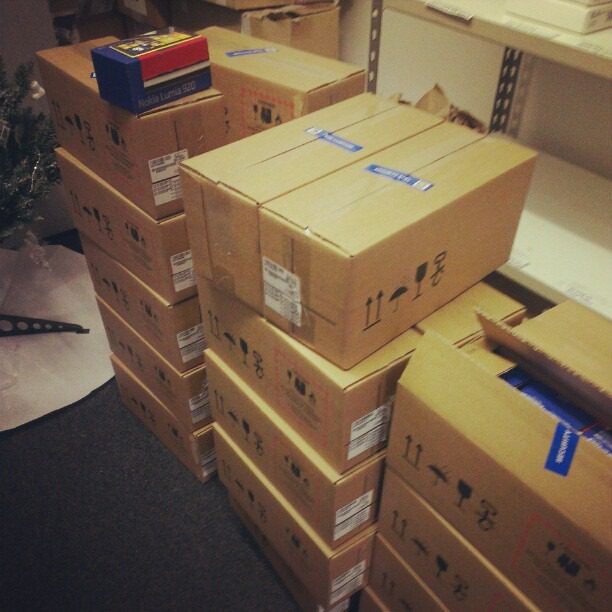 UK retailer Clove sold out of their first shipment of Nokia Lumia 920s in less than a day, and their second shipment was mostly sold out even before it arrived, and is now of course all gone.
They tweeted the above picture, saying:
Just a fraction of what we are shipping today. Working to get all orders out #nokialumia920 http://instagr.am/p/S7YJNSuejU/
You can register to be notified when the next shipment becomes available here, but in the mean time Clove has also gathered a supply of accessories, including the JBL PowerUP Speaker, which costs, £237.49 (£284.99 inc. VAT), which is wireless, not only for the Bluetooth connection, but also for charging your Nokia Lumia 920.
Nokia is widely expected to resolve their Nokia Lumia 920 shortages this week, and the shipment may be part of that easement. Hopefully anyone who wants a Lumia 920 will not be able to lay their hands on one.
Are any of our readers expecting a Nokia Lumia 920 next week? Let us know below.