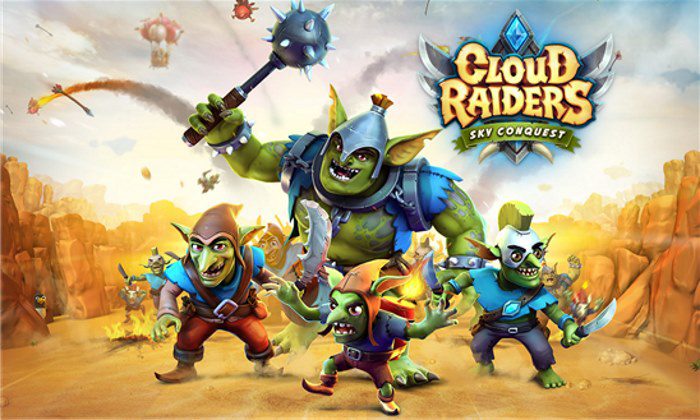 Earlier today, Cloud Raiders for Windows Phone was updated with a new theme. If you didn't know about Cloud Raiders, here is a short description from the app page:
Cloud Raiders catapults action strategy to dizzying new heights! In a sky filled with floating islands, you must dominate them all. The best part? You have a five-million-ton floating island stronghold to do it! Assemble your army of ruthless raiders and transform your island into an impregnable fortress of doom! Form clans with your friends and blast your enemies out of the skies!
It's not only the theme that came with the update, the update also included several Halloween related items. As the changelog points out, the update also includes some bug fixed and improvements. Here is the full changelog for version 0.4.77.477:
The Flying Dutchman Challenge – One of the greatest enemies of the living has targeted your base to begin the Soul Harvest! Defend yourself from swarms of zombies and fight the ghost crew! Battle the forces of the underworld for 4 weeks, facing off with a new boss each week!
Haunted Island Skin – The Kraken is back! And this time he stole a cursed map that unlocks an exclusive island skin for your base: The Haunted Island. Available for a limited time, this skin is sure to intimidate any would-be raiders.
Tiered Leaderboards – The Valor Challenge has been broken up into mastery tiers to feature players with a similar base strength. Now even less-experienced players will have the chance to show their grit!
Exclusive Halloween buffs and potions! – During the event, you can earn and buy unique Halloween items. Increase the speed of your troops, boost the firing rate of your cannons to destroy the zombie hoards, and lure your troops into following orders with Candy Barrels!
Misc fixes and Improvements
The app is available for free on the Windows Phone Store and you can grab it from here.
The Windows app has been updated as well. Head over to  this link to download the game for Windows.