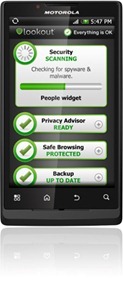 We all know Android Market is increasingly afflicted by malware, but I do not think any of us has thought is was as bad as this.
According to security firm named Dasient, of the 10,000 Android apps they studied, 800 or 8% turned out to be malware, engaging in activities such as stealing data, e.g email account passwords,  sending premium SMS messages, trying to spread to users in one's contact list by sending SMS messages with links to your friends,  and even stealing IMEI  and IMSI numbers, allowing for the mass cloning of a user's phone.
Dasient CTO Neil Daswani also stated that the amount of infected applications has doubled over the last two years, and the issue does not just involve trojan apps – even browser-based "drive by downloads" have come to the platform.
This occurred earlier this year when a malicious website advertised cheats for the extremely popular mobile game Angry Birds. Another attempt happened last month with malware masking as Angry Birds add-ons.
Google has so far done little to stem the tide, and with the rise of increasingly popular 3rd party marketplaces there may in fact be very little they can do – with the platform never taking security seriously this may simply be a cost Android users will have to bear.
Windows Phone 7 users are protected by a curated app store with strict sandboxing of apps. I suspect we will not be needing to download antivirus software for our phones anytime soon.
Read more at Darkreadings.com
Thanks Guy for the tip.