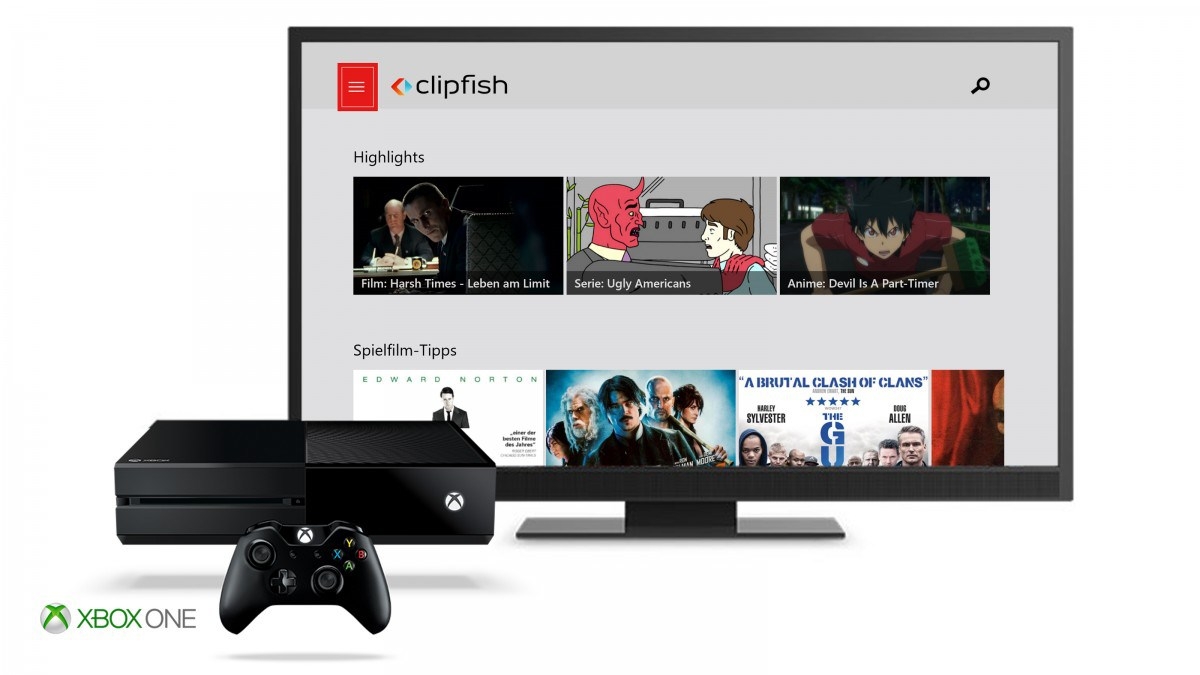 German media company Mediengruppe RTL Deutschland has brought its Clipfish streaming media app to the Xbox One.
The service offers more than 1,000 movies and 3,000 TV series episodes, including full series anime and original music videos and also highlight clips from RTL and VOX TV programmes and is  Mediengruppe RTL Deutschland's first app for the Xbox.
The app is completely free and ad-supported and as a UWP app is also available for phones and tablets.