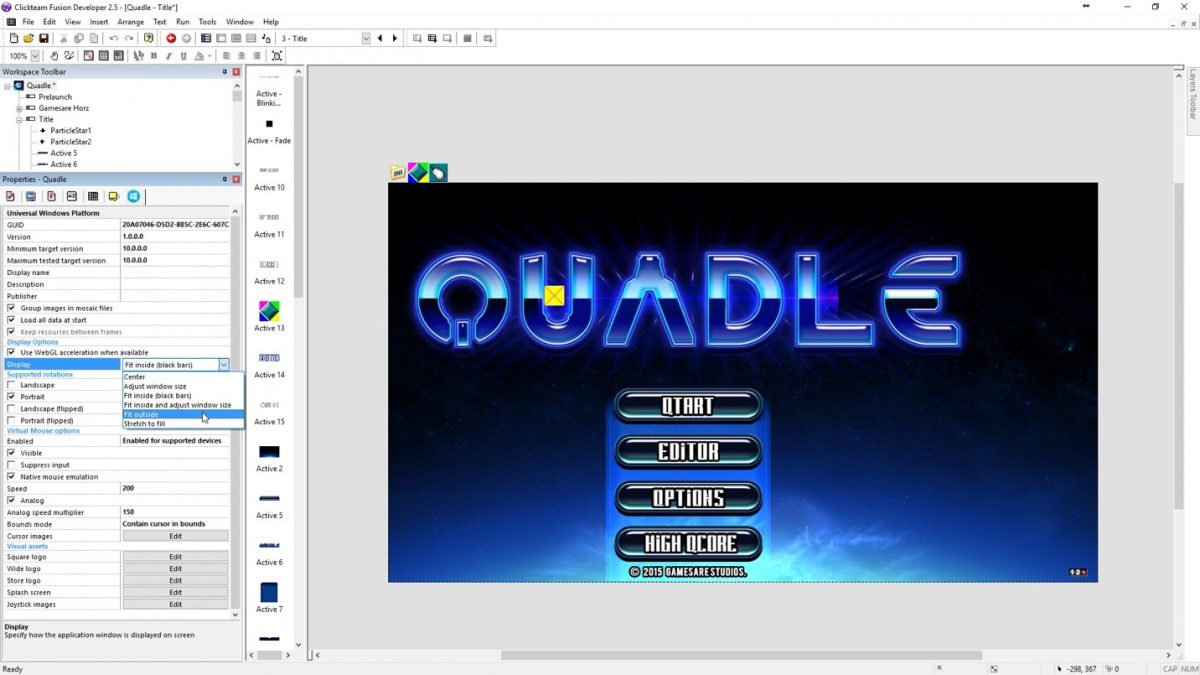 Earlier this week, Clickteam quietly announced support for the Universal Windows Platform. The company's game and software creation tool, Clickteam Fusion now has a new UWP Exporter which will allow developers to make 2D games and apps for the Universal Windows Platform. If you already use Clickteam to make apps for Android or iOS, you will apparently be able to bring the game to the Universal Windows Platform with "a simple mouse click."
For those unfamiliar with Clickteam Fusion 2.5, it allows anyone to create 2D games – no programming knowledge necessary. Once they've learned the basics (which takes about an hour), aspiring game makers can build side-scrollers, puzzle games, action games and more. Instead of requiring users learn a programming language, Clickteam Fusion 2.5 uses visual programming, allowing developers to drag and drop objects to build a game world. Graphics can be created using the tool's built-in graphics editor, imported from your collection or selected from Fusion's library of pre-made graphics.
Clickteam Fusion does, indeed, look pretty amazing. Unfortunately though, the software can be a bit expensive for some developers. For example, the Universal Windows Platform exporter costs $199. If you are a developer and want to give it a go, you can try out the free trial here or get a full version here.