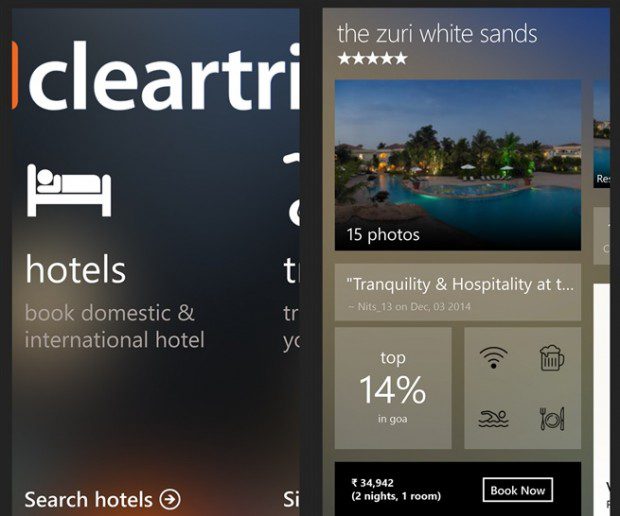 Cleartrip app lets you book flights and hotels with an easy-to-use app. Their Windows Phone app just got recently updated with all new user experience. The app now performs and looks better than ever. In terms of features, this app offers all of the features you expect from a travel website app.
This is the biggest release ever – bigger than the first time we launched for Windows Phone. We weren't happy that Windows Phone didn't have the experience that is expected of a Cleartrip app. So what did we do?

We completely rewrote the app taking advantage of the new Windows Phone 8.1 APIs. From the ground up. The result: Cleartrip is now faster, more stable and it now sets the foundation for faster updates with new features.

But what's the fun just rewriting the app if we couldn't give our customers what they really wanted? Now search and book rooms in hotels in over 15,000 cities worldwide. We also give you exclusive last-minute hotel deals for same day and next day check-ins. Make informed decisions with integrated TripAdvisor reviews. Did we mention most of the hotels listed on Cleartrip come with free cancellations?
Download it here from Windows Phone Store for free.