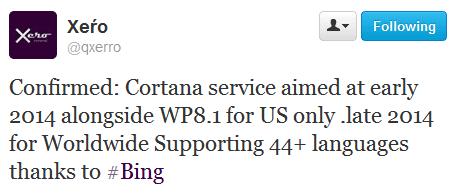 New leakster @QXerro has posted some more Windows Phone 8.1 information. He claims, as many feared, that Microsoft's newly rumoured voice assistant service will be coming to US Windows Phone 8.1 handsets first, before eventually rolling out to the rest of the world in late 2014.
He posted:
Confirmed: Cortana service aimed at early 2014 alongside WP8.1 for US only .late 2014 for Worldwide Supporting 44+ languages thanks to #Bing
This would mean Windows Phone 8.1 handsets would lack a major selling feature in some of the markets where it is doing the best, including Europe and Asia.
He also posted a graphic illustrating the new organization of the status icons in Windows Phone which we have already noticed in leaked screen shots by Joe Belfiore.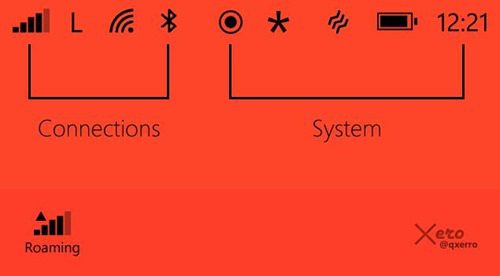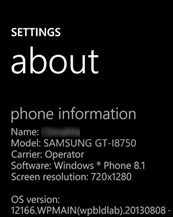 The icons are now separated into 2 groups – Connections and System, with the signal strength icon also now carrying a bit more information, such as roaming status.
There will now also be a new icon, the asterisk,  which indicates a new notification.
He also posted the screen shot to the right of what appears to be Windows Phone 8.1 running on the Samsung GT-i8750, which is of course the Samsung ATIV S, showing at the very least the software is compatible with the handset.
Are our readers disappointed at the rumoured late roll-out of Microsoft's Siri so long after its US debut, especially given that most windows phone users are outside of the country? Let us know below.
Via Pocketnow.com