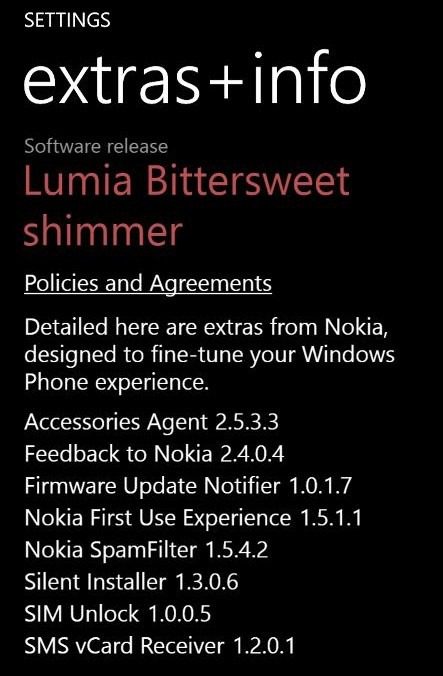 NokiaPowerUser has been sent a screen shot of what is claimed to be the GDR3 version of Windows Phone 8.
Unfortunately the screen shot does not reveal much, except that the software release is apparently called "Lumia Bittersweet shimmer".  Bittersweet Shimmer is a Crayola colour, which is a kind of salmon colour, which of course does not add much if any information.
Nokia Spamfilter is Nokia's new SMS and Call Blocker, and all the other software listed are current versions in the market.
Apparently it is currently not possible to screen shot the rumoured notification centre, so as of this minute there is no real verification that the news is not a hoax.  NPU's tipster did however reveal that the rumoured Appetite software is simply an app recommendation service.
Hopefully NPU's tipster will soon deliver something a bit meatier for us to chew on over the weekend.
Thanks Nishy for the tip.