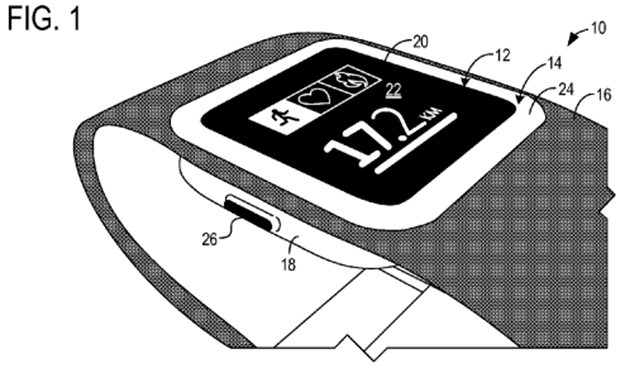 Microsoft's smart watch is more or less confirmed, with Forbes vouching for the existence of the cross-platform fitness tracker.
Now Gearlive.com claims to have seen the device in person, being road tested in New York a few months ago.
The tester initially denied that it was the real deal, but according to Gearlive eventually relented and spilled the beans.
The watch apparently looks a bit like the Samsung Galaxy Gear Fit (right), with an elongated screen rather than a normal watch face. The device had a flat screen and a curved backplate, to fit snugly against the skin.
It had Metro-style icons, a relatively low resolution screen and had numerous sensors, including a heart rate monitor, accelerometer, gyroscope, GPS, and a galvanic skin response sensor all built-in. The galvanic skin response sensor was built into the watch band, while everything else is built into the unit itself.
The device communicated via Bluetooth LE as expected.
The device is known to be cross-platform, but Gearlive also revealed that the device could interact with the Xbox One, where it could play a part in fitness or action games, for control or to measure emotional response.
Gearlive expected the device to be announced soon, including even at E3, consistent with its Xbox gaming connections.
Aprils Fools day is long past.  Do our readers find this rumour credible? Let us know below.
Via Gearlive.com