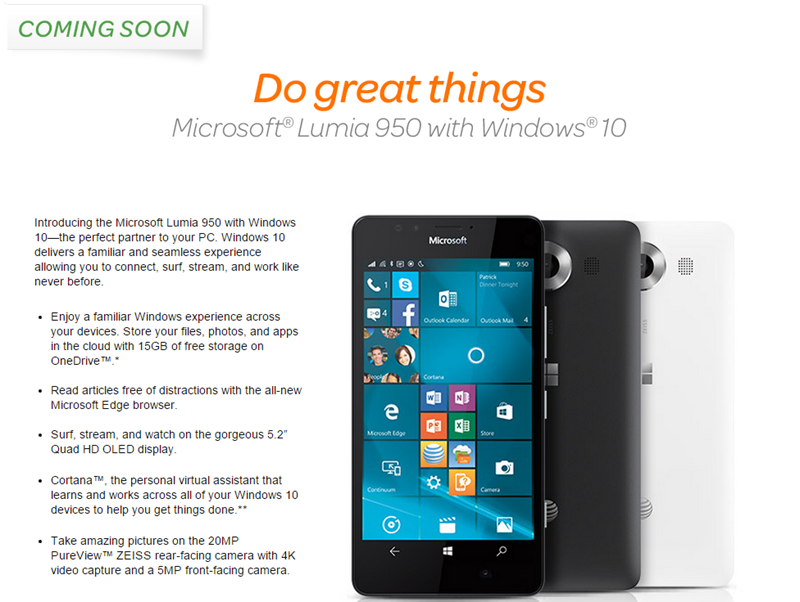 When the Lumia 950 was announced by Microsoft AT&T was one of the first to confirm the device was coming to their network, including a Coming Soon page (above).
Now a new rumour has bubbled up from the WC, who claims the exact date for the delivery of the handset will be on the 20th November.
The day would be a week before Black Friday, and would supposedly allow Microsoft to complete work on Windows Hello (which is currently in beta on the device) and also ship the TH2 version of Windows 10 Mobile on the handset.
See the detailed specs of the Lumia 950 at our dedicated page here and let us know below if you will be waiting in line.
Source