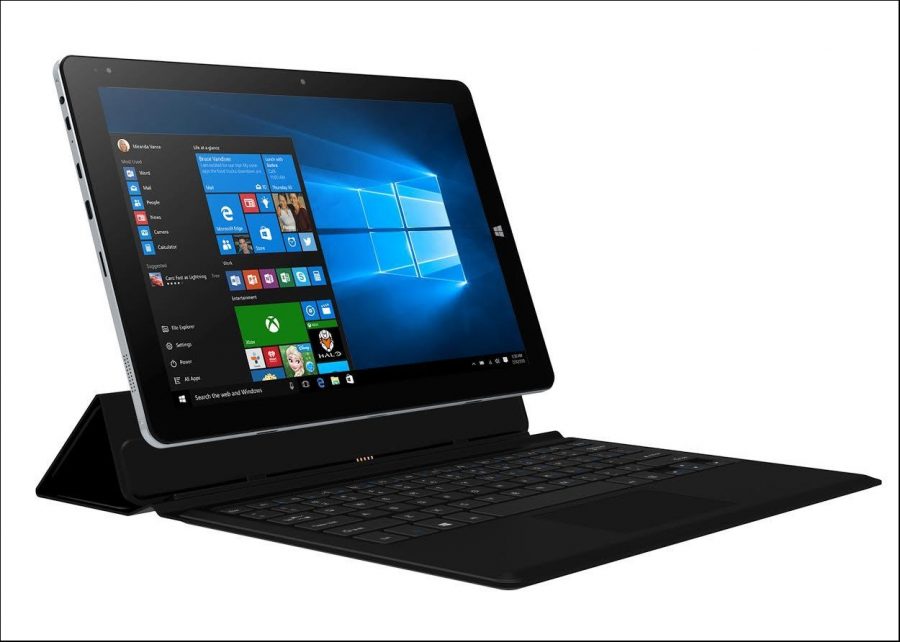 Chinese manufacturer Chuwi earlier this month announced a updated version of its Vi10 tablet, the Vi10 Plus. The original model introduced a dual OS Android 4.4/Windows 8.1 tablet with 2 GB of RAM, 32 GB of storage, and a 10.6 inch 1366 X 768 screen. The new model comes in to configurations, a Remix OS 2.0 only version with 2 GB of RAM and 32 GB of internal storage, and a Dual OS version that runs Remix OS 2.0/Windows 10, with twice the RAM at 4 GB and twice the storage at 64 GB. The former will run you $169, while the Dual OS version will run you $239.
Both versions come with a 10.8 inch 1920 X 1280 HD screen, 2 MP front and 2 MP rear camera, an 8,400 mAh Li-polymer battery keeping things running, a USB 3.0 type-C connector, and an Intel Atom Cherry Trail X5 CPU and Intel HD Graphics Gen8 GPU. The usual suspects such as Wifi, Hotspot, Bluetooth, FM Radio, and a 3.5mm Audio Jack are also included.
The tablet also has an optional detachable magnetic docking keyboard and Chuwi HiPen H2 stylus, for an additional cost. Even though the manufacturer says the tablet is available starting today, Gearbest doesn't appear to allow you to purchase the tablet yet, but will notify you of the tablet's arrival if you are interested.