Is Copilot the best AI companion out there? Help us find out by answering a couple of quick questions!
Chuwi today announced that the company is launching its new 2-in-1 tablet running Windows 10, the HiBook in April. This is the company's latest Windows 10 device which comes with some decent specs. What's really interesting about the HiBook is the fact that the device will be able to run both Android and Windows 10 at the same time. Chuwi told us:
Comes with Windows 10/Android 5.1 Dual OS. Can enjoy the fun from Android OS and also can work by Windows OS at the same time.
The device has a full metal body and comes in two colors: Gray and Gold. The Gray variant will be available with a back panel while the Gold variant will come with a white panel. The device is similar to Microsoft's Surface Pro devices and comes with a dockable keyboard.
As for the display, the HiBook comes with a 10.1-inch display (1920×1200 pixels). The device packs a 6600mAh battery, the 5th Generation Intel Atom x5-Z8300 CPU, the 8th Generation Intel HD Graphics GPU, 64GB of storage, 4GB of RAM, a 5MP rear camera, 2MP front camera, Bluetooth 4.0, Windows 10 or Android 5.1 and weighs in at only 550 grams.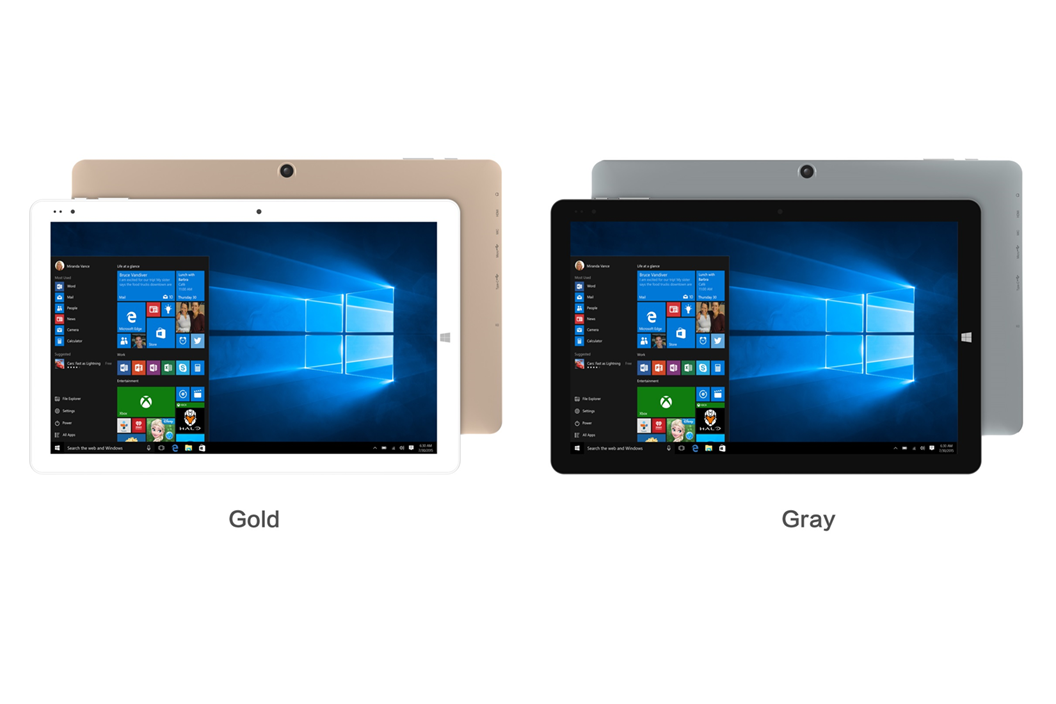 As for the price, Chuwi didn't tell us anything about it just yet. However, we will likely know more about the device in April. Nonetheless, tell us what you think of Chuwi's upcoming device in the comment section below.