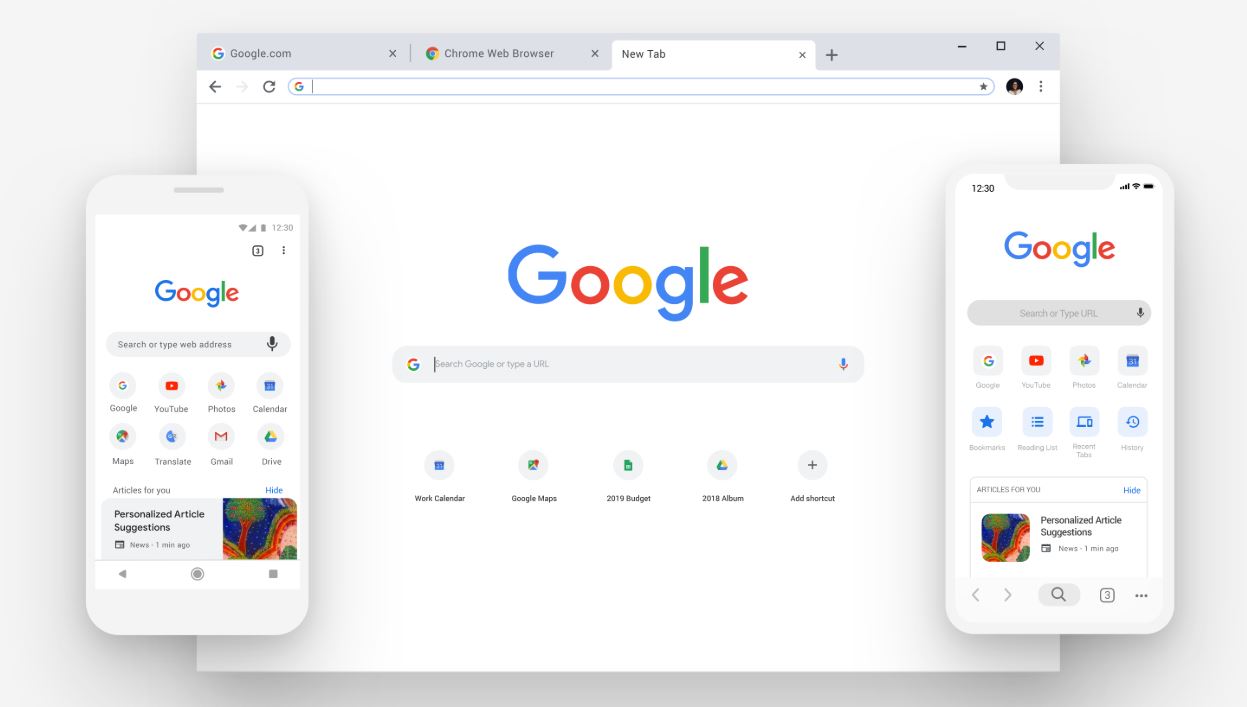 Google is rolling out a new update for Canary users which brings improvements to user profile menu and the Google search box in NTP. With the latest update, Google is going for a rather minimalistic look for Chrome.
Google has improved the way options like password, sync, etc appear on Chrome's user profile menu. The menu is incomplete and is missing some of the features but it gives an idea of what we can expect to see in the future. If you're still interested in trying it now then you can enable the "Profile menu revamp" flag in Chrome Canary.
Google is also addressing a six-year-old bug which noted that the search box in NTP doesn't work. Right now, if you click on the search box in NTP, it jumps the cursor to the address bar. This beats the purpose of having a search box in NTP. Google has sorted the issue out in the latest Canary update and it can be enabled using the "Real Search box in the New Tab Page" flag. This flag will allow users to input queries directly into the search bar.
Both the new features are available in Chrome Canary v79 so we expect to see them in Chrome v79 update. Google hasn't announced the final dates of the update so it might be a while before the updated is released.
Via Techdows