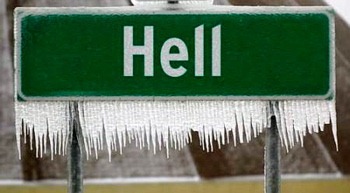 It would be difficult to find a bigger Apple fanboy than Gruber, but Robert X Cringely would be a pretty good candidate.
He has however joined the list of high profile endorsements for Windows Phone 7, saying:
Yes, it's true. For the last two weeks, I've been been playing around with an HTC Radar 4G [5] running "Mango" (aka Windows Phone 7.5), and I have to say that — despite every molecule of my being screaming in protest — I am favourably impressed.

Hardware-wise, the Radar is lightning fast and feathery in the hand; by comparison, the iPhone 4 feels bricklike and unresponsive. (The Apple fanboy whine festival will begin in three, two… ) It runs for a few days on a charge, unlike my last Android phone, which ran for a few hours.

As for the software, the Metro interface [6] is exceedingly nimble and easily customized; I love how it shows me how many new emails, calls, and messages I've gotten at a glance. I like how my calendar is on the home page and it shows me my next appointment automatically. I like how I can flip through the status updates and tweets from my peeps without having to load a separate, often buggy, application.

Yes, there are even apps, a few hundred thousand less than the Android Market or iTunes Store, but still. I got Netflix, Yelp, Angry Birds, and Foursquare, but sadly, no Pandora Radio. There are even flatulence and breast apps, saints be praised.
He complains a bit about a Google Calendar synchronization issue, but otherwise seem fairly impressed.
He concludes:
… I've also been using an iPhone 4 lately, and I say this with all seriousness and some incredulity: Apple, watch your back [9]. Microsoft may have finally figured it out. The battle for the mobile market just got interesting again.
We could not say it any better.
Read his full article here.
Thanks Sunil for the tip.