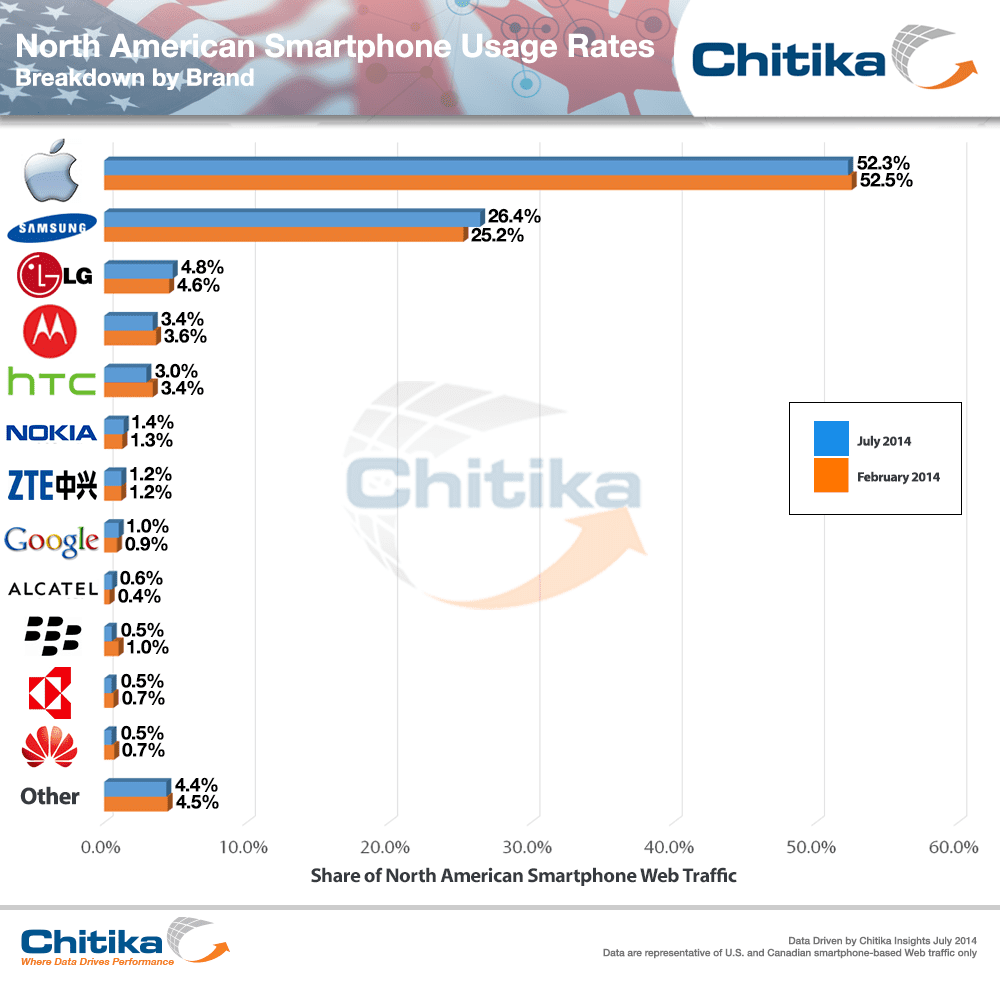 Google has today with much fanfare announced the Google Nexus 6.
It is an interesting fact however that despite the fanfare Google's Nexus products are not the best sellers, with even Nokia's Windows Phones having higher web usage.
According to Chitika, who runs an ad network and measures web usage, Nokia had 1.4% web usage share in July 2014, up 0.1% from February 2014.
Google's Nexus handsets had 1% share, up from 0.9% 3 months earlier.
While other brands had marker share, it is of note that both HTC, Motorola and Apple saw decreases.
Recent Comscore numbers have indicated Windows Phone has been consistently been gaining usage share in USA, with more than 6 million Windows Phone users in the region.
Thanks JamesSB for the tip.