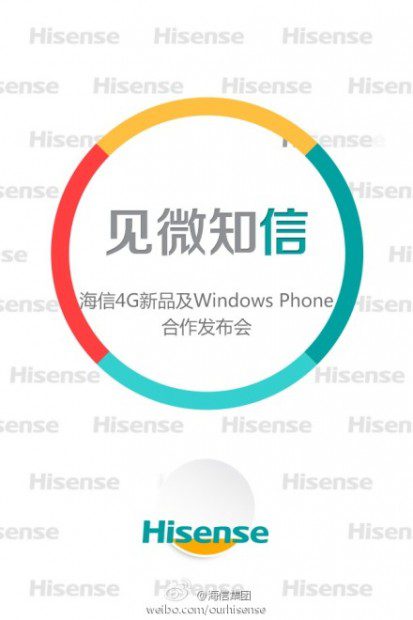 Hisense is an Chinese OEM which develops mobile devices based on  prevailing telecommunication technologies, such as CDMA 1X/EVDO, GSM/GPRS, and TD-SCDMA. On their Weibo page, Hisense revealed that they will be revealing a 4G Windows Phone device.
The event is happening tomorrow (6/26) and executives from Microsoft, China Telecom and Qualcomm will be present at the event for launching this device. As you have noticed in the last few months, many new OEMs are joining the Windows Phone platform and I hope this momentum drives more sales as well.
Thanks to hengxiang32401 for the heads up!