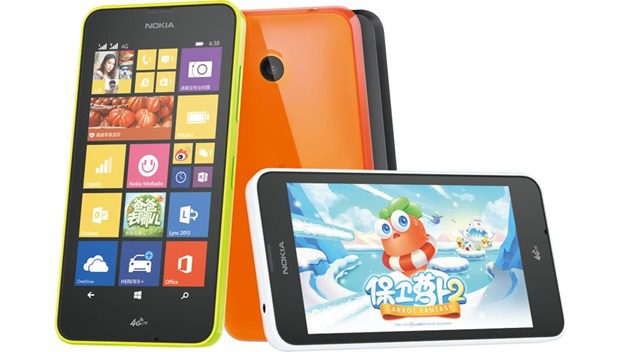 Microsoft has today officially announced the Nokia Lumia 636 and 638.
The Nokia Lumia 636 is heading to China Unicom, while the 638 is heading to China Mobile. Both devices are 4G LTE, with the China Mobile version sporting TD-LTE, China Mobile's version of the global standard.
The Nokia Lumia 638 will be on sale from June 21st for 1,299 Yuan, and will be on display today at the Mobile Asia Expo (GSMA) in Shanghai .
The China Unicom handset will be on sale from the 5th July through selected channels, also for 1,299 Yuan.
The handsets will be available in matte black, white, orange and yellow.
Microsoft touts the combination the combination of a quad-core Qualcomm Snapdragon processor with 1G RAM and Windows Phone 8.1 operating system as offering a smooth and safe and easy user experience.
Read more about the handsets at Nokia here.
Via Livesino.net