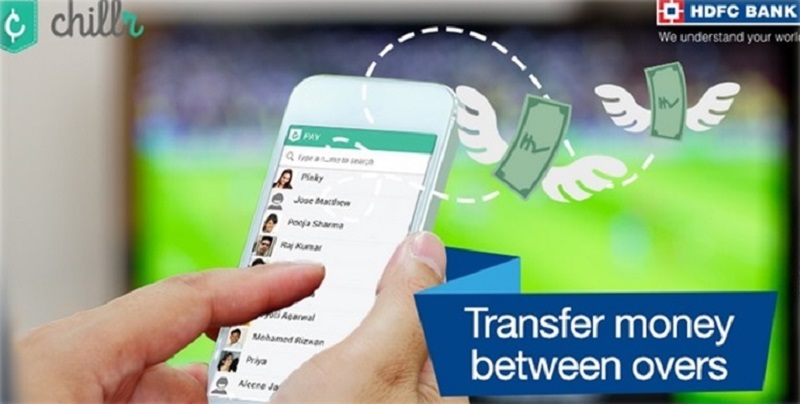 Money transfer company Chillr have updated their Windows Phone app.
Chillr is your one stop solution for all your mobile banking. The app lets you transfer money transfer, recharge your phone, make utility payments and banking along with tracking all your expenses and offers support for multiple banks.
It also lets you send and receive money, split bills between a group, remind anyone to pay you back, recharge your mobile or DTH in an instant.
It features:
Transfer money through a safe channel. All the transactions you make on Chillr are highly secure and are protected by using an MPIN. The technology backend is driven by: State of the art end-to-end HTTPS encryption that keep all your transactions and data highly confidential and secure. Factor authentication and 2048 encryption keys.
Split Your Bills Anytime you're out dining with your friends and you want to split bills, you can use Chillr. Chillr removes all the confusion and awkwardness related to splitting bills with cash, and makes the process seem seamless and straightforward.
Utility Payments and Recharge Whether you need to recharge your mobile, DTH or data card or pay your utility Bills. You can do it all in one click using Chillr. Recharges and paying utility bills have never been this easy!
Transaction Statements With using Chillr you would receive monthly transaction summaries and statements that will help you track and plan all your finances and expenses.
Pay Using QR code With our "Near Me" feature you can do a simple scan and make payments. You don't need to know an user's bank account or mobile number for this. You can just scan the QR code generated and make a payment instantly
The app supports receiving money from any bank, but can currently only send money from HDFC Bank and Bank of Baroda accounts.
The recent update added:
We've made it easier for you by introducing "@tags"; send money to professionals, institutions, non-profits etc just by knowing their @tags.
Now get discounts on selected stores using Chillr.
Performance improvements.
See screen shots of the app below:
Gallery : Chillr screen shots
Find the app in the Windows Store here.
Developer: Backwater Technologies Pvt Ltd