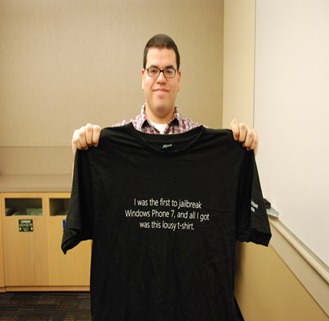 It seems the experiment of providing cheap developer unlock for Windows Phones have come to an abrupt halt, with ChevronWP7 shutting down and unlocked handsets automatically relocking in 120 days.
Of course after selling $90,000 worth of unlock tokens in about 2 months from November last year, the ChevronWP7 team did close down any further sales in January already for unclear reasons.
Those reasons have now been revealed – apparently the aim was " First, to determine if we could supercharge the Windows Phone beginner/hobbyist community by removing the initial cost barrier (i.e. App Hub membership.) And second, to convert potential developers into published developers."
Apparently the second goal (ie Microsoft's goal) did not quite  work out as expected.  It should really not have come as any surprise – the unlock was really only for non-technical users who wanted to use homebrew apps, and any developer who was remotely serious about developing for marketplace would as easily pay $9 as $99.
For the 10,000 people who have already unlocked their handsets however all is not lost – If they are in a supported country they can sign up for App Hub, and Microsoft will refund their $99 cost within 60 days.  If you are not in a supported country however it appears you are out of luck.
Supporting the Home Brew community in a limited fashion won Microsoft a lot of goodwill.  With this really falling away, while the home brew community is blooming at the other end, one wonders what kind of backlash Microsoft can expect.
Read more at ChevronWP7 here.