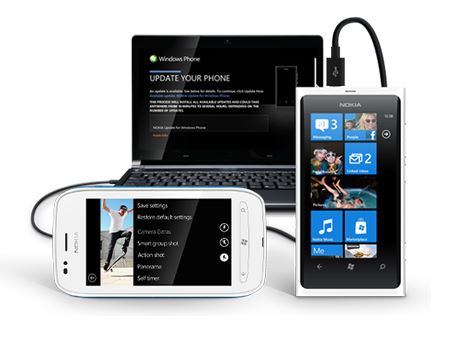 6Similar to the now discontinued Where's my update page from Microsoft, Nokia has its separate webpage for software update availability. You can find details such as what the update brings in, device ROM versions that will get the update, availability region, etc,. For example, the upcoming update for Nokia Lumia 800 and Lumia 710 that brings enhanced experience included the following,
Internet Sharing (Wi-Fi Hotspot)

Share your mobile internet connection over Wi-Fi with up to five client devices or computers.*

Flip to silence

Silence incoming calls by flipping your phone face down.

New apps

After updating, your Nokia Lumia 800 or Nokia Lumia 710 will be ready to install exclusive new applications available in the Windows Phone Marketplace (Camera Extras, Counters, Contact share, PlayTo and more).
Check out it here.