Microsoft today surprised everyone by announcing the new Video Tuner app for its Lumia Windows Phones. Video Tuner is the video editing app you have been waiting for your Lumia devices since its release. It makes video editing process as simple as possible. It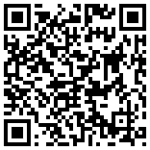 includes all the basic features you expect from a video editing app such as trim, crop, rotate, flip, mirror, and speed change. In addition to that, you can even adjust exposure / contrast / saturation / volume in the video.
And once you are done with editing, you can share them to Instagram, Vine and others with few touches! Download this free app from Microsoft here.