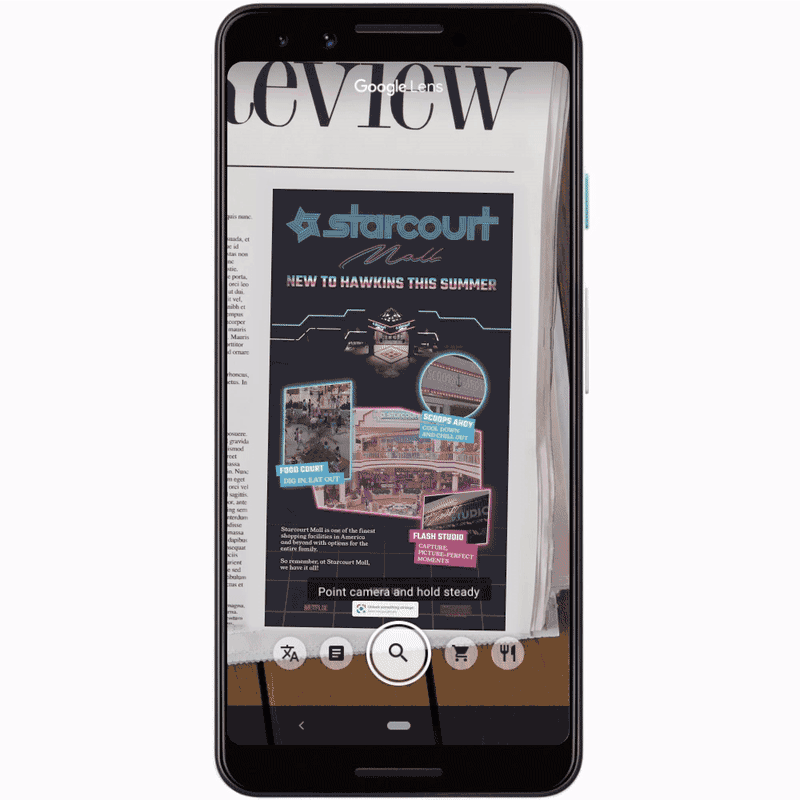 Google has partnered with Netflix's "Stranger Things" to promote its Google Lens app. Google today announced a special Google Lens experience to today's print edition of The New York Times. In today's NYT edition, you can see three ads for Starcourt Mall. Scan them through Google Lens to check out the special "Stranger Things" experience.
Demogorgons. Mindflayers. Shadowy government agencies. Things aren't always what they seem in Hawkins, Indiana, and Season 3 of Netflix's "Stranger Things" is no different. It's 1985, and the newly-opened Starcourt Mall is center stage. But for those adventurous enough to look beneath the surface, they're bound to find a lot more than they bargained for.
Google Lens can be accessed inside the Google Assistant app on Android, and the Google app on iOS.