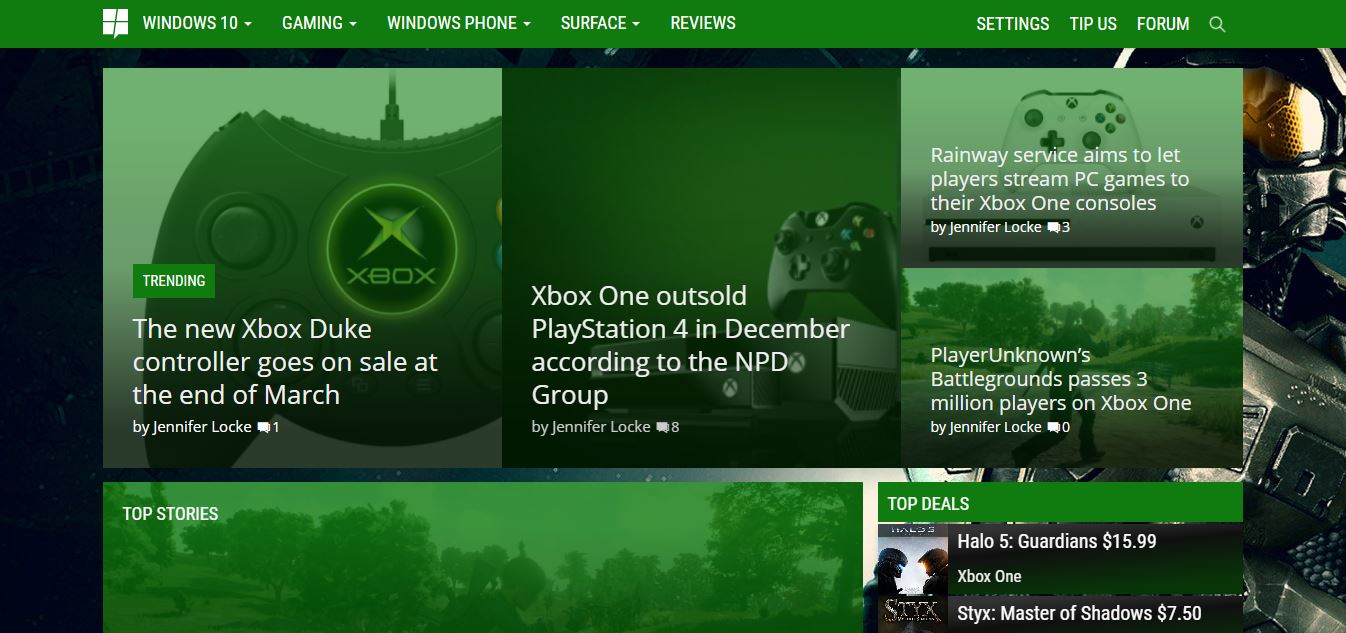 Welcome to our brand new Gaming landing page!
We at MSPoweruser have been ramping up our gaming coverage the past several months and now it's finally time to unveil what we've been working on for our readers who are primarily interested in Xbox/Windows 10 gaming news and the latest happenings in the games industry.
Our new Gaming page will now feature dedicated sections for some of the latest and best Xbox deals, popular games being played right now, and some of our top reviews of games you shouldn't miss out on. These sections will be updated regularly so you will get the most up-to-date and popular content.
The background image seen on our webpage won't be permanent and will constantly be changing depending on what games are popular at the time or with any relevant news relating to an anticipated series. Want to view Sea of Thieves on your screen when browsing our site after it's released? We can pop up a Sea of Thieves wallpaper. And if Halo happens to be in the news cycle recently? Master Chief will greet you once you go to our dedicated Gaming page.
In addition, we'll also host weekly polls for our readers to chime in on. Our first one is dedicated to our new Gaming page. Let us know what you think.
Bookmark http://mspoweruser.com/gaming/ if you want to go directly to our latest gaming coverage.
We'd also like to give a special thanks to Inspect Element for the work and design!