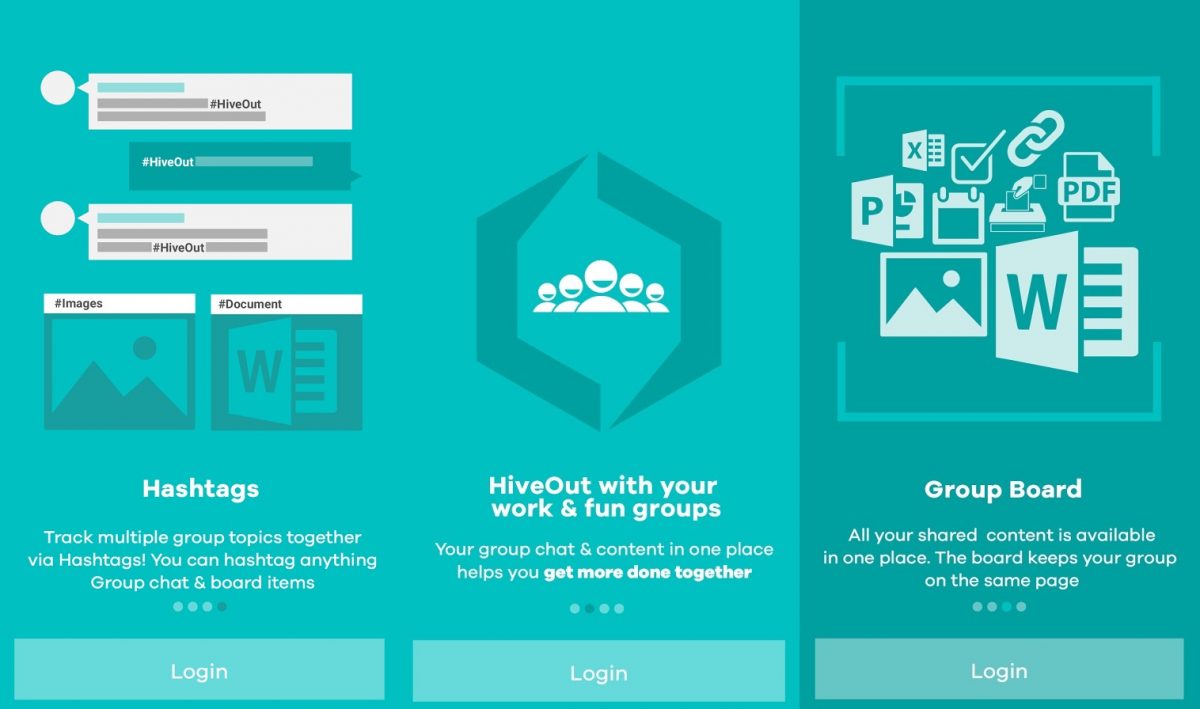 Last week, we reported about a Microsoft app called Project Sonoma which aims to be the one-stop app for deskless workers and it lets them see when they are next scheduled to work, get important on-the-job info, chat with their teammates and more, all from an android phone. Today, another app called HiveOut was spotted in Play Store. Similar to Project Sonoma, HiveOut might also be a Microsoft Garage project. HiveOut is a group collaboration app and they are highlighting the following features of the app.
HiveOut with your work and fun groups: Your group chat and content in one place helps you get more done together.
Group Board: All your shared content is available in one place. The board keeps your group on the same page.
Hashtags: Track multiple group topics together via Hashtags. You can hashtag anything Group chat and board items.
I download this app and gave it a try today. The group chats includes some neat features like the ability to conduct polls, post a to-do list, create an event and more within a group chat thread.
Check out the screenshots below.
Gallery
You can download the app here from Play Store and you will need a Microsoft Work or School account for try this app.