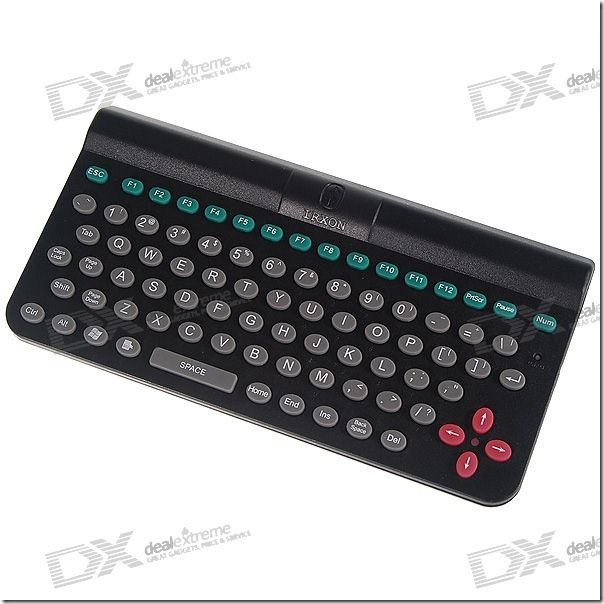 Windows Mobile smartphones have been tending towards less and less buttons, which is certainly not ideal for many.  Fortunately Windows Mobile does support Bluetooth peripherals quite well, which should make the above Bluetooth mini-keyboard, which sells for only $25, pretty usable.
At 140x17x13mm, the keyboard is only slightly larger than the HTC HD2, and is powered by 2 AA batteries. 
Read more about the keyboard at DealExtreme here.
Has anyone tried this particular hardware?  Let us know your experience below.