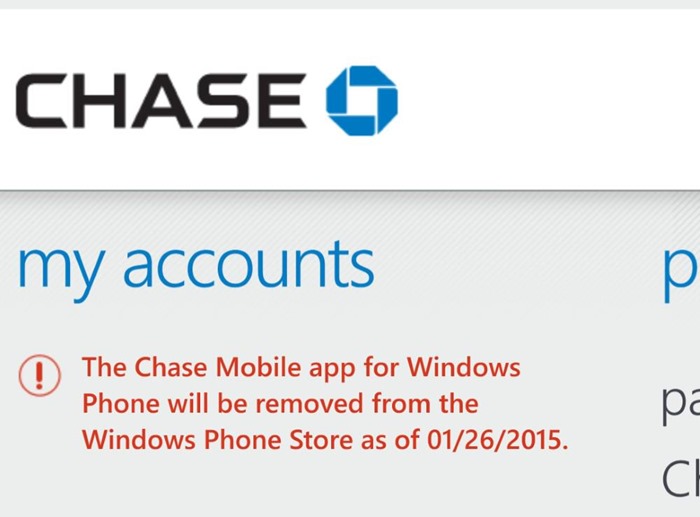 Chase Mobile has posted a notice in their app stating that the app will be removed from the Windows Phone Store on the 26th January 2015.
In a later statement to Winbeta.org they further confirmed that from the 22nd March 2015 the app will no longer be supported, meaning there may be changes at the back end which break the app.
The app has more than 2000 reviews and a 4 star score, and was pretty full featured, for example allowing users to deposit checks by taking photos of them.
In their statement Chase said:
"We are focusing our support on the products our customers use the most. Starting March 22, 2015, we will no longer support the Chase Mobile App for Windows devices, which few customers use. Those customers can still access chase.com through their mobile browser."
We suggest readers affected by the move should make as much noise as possible in Chase's direction, as bad PR is more likely to have an affect on Chase's decision making than the dollars and cents calculation of losing a few percent of their customers.
via Winbeta.org