Along with the release of Gravity Guy 2, another bunch of games landed in Windows Phone Store. Find the details about the games and download links after the break.
Bend your brain!

In Fling Theory, players solve puzzles by manipulating physics and destroying obstacles. Your weapon? Electrons! Charge atoms so your newly created magnetic field can lead you to safety.

Use your brain power to solve complex puzzles and compare scores against a friend to see who will be the next Albert Einstein or Marie Curie.
A black-hearted King punishes the brave Orcs, the only ones in the kingdom with joy in their hearts. Join the Orcs in their battle against the royal troops to regain the happiness that was stolen by the King's evil spell. A strategy game that brings to life the strength of these fantastic characters from the medieval era.

Advance through the various levels, gaining more troops and weapons to fight the knights, wizards and ghosts of the King.
Will the Orcs survive?

—
Features:
• Strategy game.
• Various levels, you advance to find new obstacles, and gain different weapons and tools to defeat the enemy.
PROPEL MAN LOVES TO FLY, COME JOIN THE FUN!
Use the Catapult to dispatch the Propel Man to dizzy heights in the sky and cross each level by landing safely past the finish line by deploying your parachute.

FEATURES:
? Realistic Catapult mechanics, Air resistance and Parachute handling
? 30 levels with increasing distances and various obstacles
? Shop with several upgrades like Laser gun, Rocket Boosters, Jet Parachutes, etc.
? 4 types of catapults, 16 unique designs
? A fun and catchy soundtrack to keep you entertained

An overall a fun, addictive, cute and entertaining game which will keep you glued and asking for more!
6th Planet tells the story of a near future, where the planet Saturn suddenly changes into a possible place for humans to live. To find out what is going on, a monkey is sent into space. This is the beginning of a series of events that will determine mankind's future.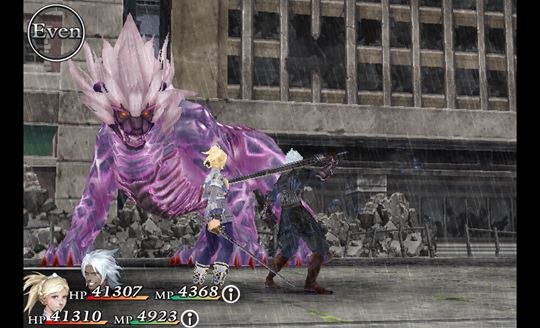 Game Description:
?The size of the game may result in long download times.
?A WiFi connection is recommended for downloading.
?This game requires approximately 1GB of memory. Please ensure that you have the necessary storage available before downloading.
————————————————————-

CHAOS RINGS takes full advantage of the Windows Phone's capabilities. Using a classic game system that any RPG fan will enjoy, it presents an epic tale consisting of four different scenarios, all brought to you with gorgeous sound and unbelievably smooth 3D graphics.

The story revolves around a tournament where combatants fight for their lives: the Ark Arena. Upon choosing a pair of characters, one male and one female, you will then have to fight against the other pairs. Each pair has their own story, and the truth behind the Ark Arena will not be revealed until each story is completed.

Game Features:
-High-quality voice acting that brings game characters to life

-Amazingly smooth 3D graphics

-Gorgeous sound that takes full advantage of the Windows Phone's powerful hardware

-A deep story with unique twists for every pair and multiple endings

-Highly polished game and battle systems with a traditional feel

-Hours upon hours of gameplay, complete with hidden bosses, secret weapons, and more
via: Windows Team Blog