Today is the day Microsoft's deal with Nokia for the sale of the handset division closes.
The $7.2 billion deal will see Microsoft take on 32,000 employees and a close to 70 million device per quarter business. Microsoft has said they expect to save $600 million over the next 18 months in costs from the combined entity, due to synergies, which unfortunately suggests a lot of turmoil is coming. Stephen Elop is expected to head the division, which will be a new wholly owned subsidiary.
Harri Kiljander, Director of F-Secure Loki, has captures these amazing pictures of the change being physically manifested, with the Nokia sign being removed from what looks to be Nokia House in Finland, and being replaced by Microsoft's sign. Of course Nokia's banner saying "on the move" only makes the picture more iconic.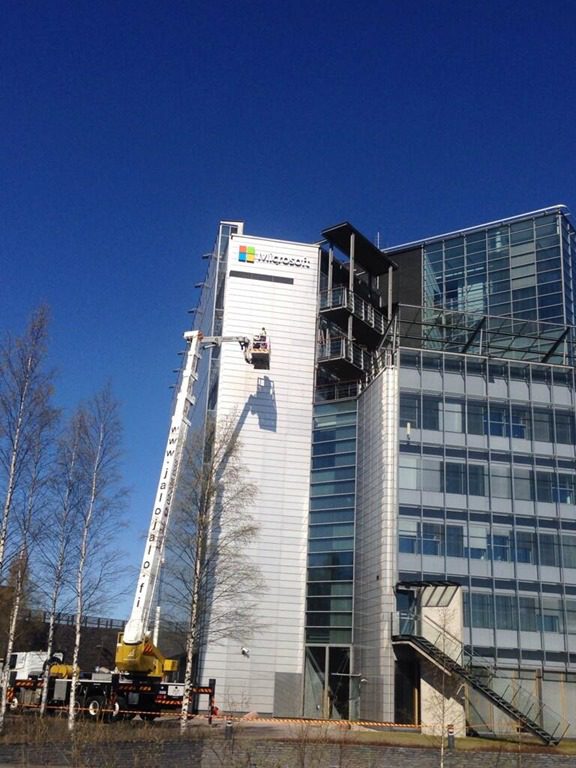 The above picture showing the Microsoft sign was posted by Petri Kajaani.
Hopefully Microsoft and the new Microsoft Mobile division are able to keep things on track and continue to deliver on their roadmap of amazing and durable devices.
Via Neowin.net