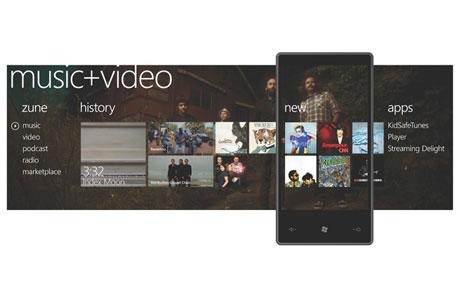 Mindy Mount, Chief Financial Officer of Microsoft's Entertainment and Devices Division, home of Zune, Windows Phone and Xbox 360, spoke at the Jefferies Annual Global Technology Conference this Monday.
She gave the collection of analysts a tour of Microsoft's new upcoming products, including Windows Phone 7.
She notes that Windows 7 Phone has a "very, very sharp focus on the customer" and that Microsoft was "taking full accountability for the customer experience."
In the past, we've allowed our partners to overlay user interfaces that confused a customer. And this stopped with the Windows Phone 7 Series. Look, people don't want three different ways to get into their e-mail, and three different ways to get out. They just want one simple way to get the stuff that's important to them.
She went on to day that the E&D team took the best assets from all across Microsoft, like Bing, and Zune, and Xbox, and Office and integrated them in deep services on the phone. She gave a run down of the hubs and for the music hub mentioned access to various web streaming services, likely to include at least Last.FM and Pandora, as these have been mentioned previously.
An area not well demoed so far is the Office hub, and there she confirmed some of the rumours we heard previously regarding the live syncing of documents:
Office is another thing that people are very excited about. Bringing Office to the phone where you'll have Office Mobile, but also access to SharePoint and OneNote, and it's all on the same phone that has your Outlook e-mail.

I can't tell you how many analysts like you guys I've seen where you keep track of your notes on your Blackberry and you're typing it away. Just think of it now, you could actually be typing into OneNote and it will immediately sync and be on your PC without you having to do anything, which I think will be very, very handy for folks.
She finally confirmed a "very, very strong launch, as we head into the Holiday 2010" that will leapfrog competitors stuck in a sea of sameness with really fresh thinking and innovation.
She ended, noting Microsoft was "not just playing games, but we really are playing to win in this business."
Read the very informative transcript here.
Does Microsoft have the tools and resources to win, even so late in the game? Let us know below.