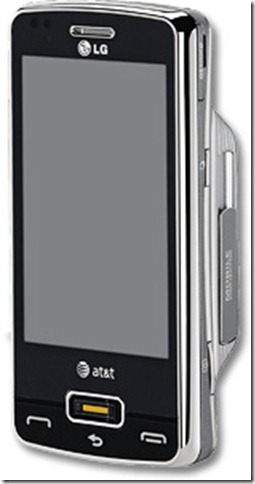 The ground-breaking LG eXpo has won a CES Design Innovation Award. CES Innovations Awards are selected annually by a panel of prominent industry designers, engineers and journalists who judge product entries on criteria including user value, aesthetics, innovative design, quality and contributions to quality of life. Sponsored by CEA and endorsed by the Industrial Designers Society of America, the CES Innovations Awards highlight product advancements in technology design and engineering.
The LG eXpo was the first smartphone in USA with a 1 Ghz processor and optional integrated pico-projector attachment.
The LG eXpo is one of 15 LG products to earn an award to CES.