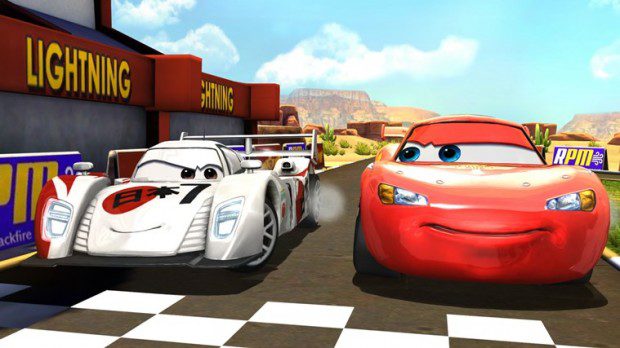 Few days back, we reported about 'Cars: Fast as Lightning' game is now available for download from Windows Store. This game is now available in Windows Phone Store as well. Cars: Fast as Lightning invites players into what promises to be an exciting and memorable experience within the "Cars" universe, thanks to unique storytelling and the official voice of Lightning McQueen (Owen Wilson).
Game Description:
THE OFFICIAL DISNEY•PIXAR CARS GAME!
• Dive into a true Cars experience, capturing the personality of the characters that kids and fans have come to love!
• High-quality voice acting and animation cutscenes, including Owen Wilson as the voice of Lightning McQueen!
• From the legendary Lightning McQueen to the exuberant Francesco Bernoulli, race as 20 Cars characters that you can upgrade and customize with quirky paint jobs! Race as the Radiator Springs Cars, Tuner Cars, Spy Cars, or International Racers!

HIGH-OCTANE, CUSTOMIZABLE RACING!
• Are you up to speed? Feel the asphalt under your wheels in an acceleration-charged racing experience with easy-to-learn controls, nitro boosts and other speedy surprises!
• Completely customizable racing experience! From Rocky Loops to Roller Coasters, add track pieces to perform amazing stunts!
• Hit the accelerator! Compete with your friends, see their races, and beat their track times in weekly tournaments!

BUILD YOUR OWN RADIATOR SPRINGS!
• A fun Radiator Springs building experience, featuring over 30 interactive buildings, including Luigi's Casa Della Tires and Fillmore's Taste-In!
• Characters, buildings and landmarks iconic to the Cars movies created in beautiful 3D graphics, all with cute and funny animations!
Download it here from Windows Phone Store for free.