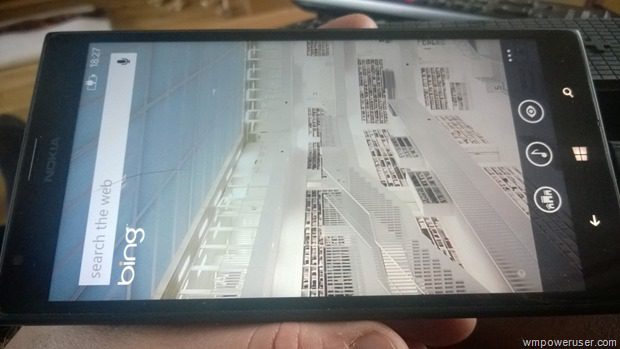 We asked on the weekend where and how our readers carried their Nokia Lumia 1520, and despite the size of the 6 incher the overwhelming number of our readers carried theirs in their jeans.
One such reader is Ash, an ex-Microsoft MVP and great Windows Phone fan, but unfortunately it appears he soon lived to regret it.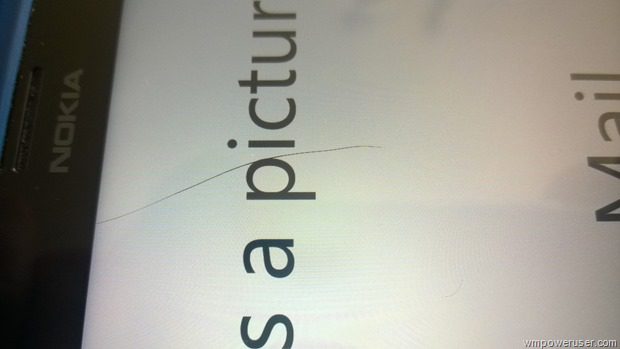 The above dark line is unfortunately not a hair, but a crack in the glass substrate of the display, behind the Gorilla glass.
Ash writes that he always carries the phone in his front pocket, and never with anything else in the same pocket, and that the crack appeared spontaneously, without a fall or other trauma.
The Gorilla glass is still intact, but strangely the pressure around the crack causes the phone to hang, suggesting the innards of the phone is much less flexible than the gorilla glass meant to protect it.
The news should be a warning to our readers than 6 inches of glass may be just as fragile as you imagine it would be.
Have any of our readers experienced the came issue?
Thanks Ash for the tip and pictures.