Sony Ericsson was one of the Windows Phone 7 launch partners Microsoft announced at Mobile World Congress 2010, but when it time for handsets to ship in October 2010 the company as nowhere to be seen.
A few handsets did however make it out in the wild however, and we saw one version here. Above is another with a white keyboard, which popped up on a Polish forum.  Unlike the last version this one is not functional at all, and the user is looking for a way to flash it with a working ROM.
Internal shots, after the break, show the handset to be sporting 16 GB of ROM, which would have made it one of the few devices so equipped.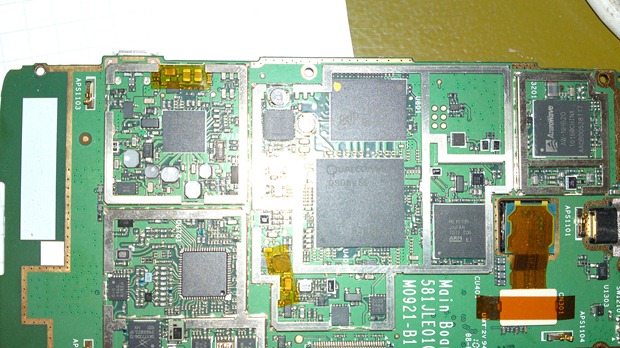 Sony-Ericsson has not closed the door completely on producing another Windows Phone 7 handset, saying they are waiting for the OS to take off. Hopefully they will not be waiting too long again.
Via Nanapho.jp.