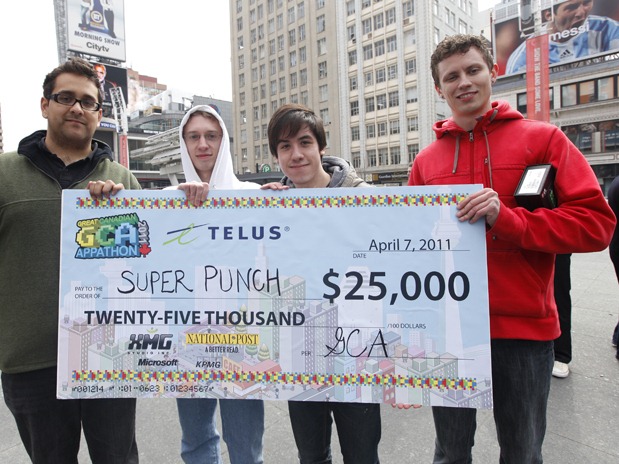 A team of 4 Canadian students have won the Great Canadian Appathon on Thursday, competing against 100 others to create the best Windows Phone 7  game in 48 hours.
They plan to use the money to start their own gaming studio, Bit Shift Games.
"We get back home and we are going to start talking about it next Wednesday and and do the necessary steps that we need to get set up as a business on the infrastructure side," said one of the four,  22 year old Pieter Parker.
The winning game, Super Punch, will be published by XMG Studio Inc, and the team is already planning their next game Roundboy.
"We also have some really sweet ideas that we want to do as well as Super Punch, so it is going to be very exciting times for us," said Mr. Parker.
Read more about the games at bitshiftgames.com.