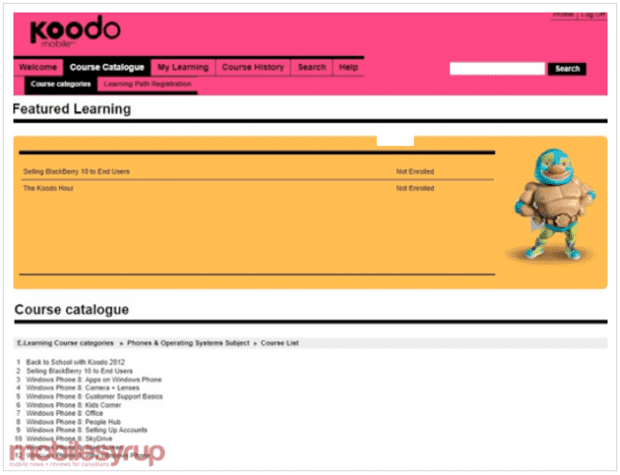 MobileSyrup reports that Canadian carrier Koodo Mobile is getting ready to release a Windows Phone 8 handset, with the staff starting internal Windows Phone 8 training.
Koodoo is related to Telus, who offers the Samsung ATIV S, but at present offers only the Nokia Lumia 610. It is not clear if the budget carrier will get the ATIV S or more likely a cheaper handset like the Nokia 820 or the HTC 8X.
Read more at MobileSyrup here.