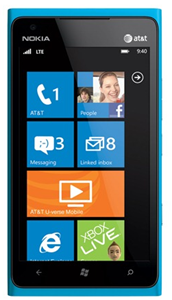 Its been a good run, but Canaccord Genuity reports that the Nokia Lumia 900 lost its second place behind the iPhone in sales on AT&T to the HTC One X in June.  The Nokia Lumia 900 held the second place in both April and May, according to their channel checks.
The handset may slide to fourth in July after the Samsung Galaxy S III enters the charts, showing once again the short life cycle of phones these days.
Of course we expect the handset to be replaced by another flagship Windows Phone 8 device in the October/November time frame, starting the battle all over again.
Thanks Arun for the tip.