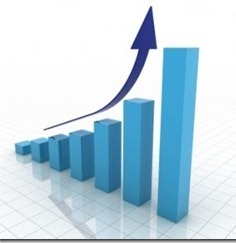 Canaccord Genuity's Mike Walkley has releases some predictions of Q1 2012 smartphone sales based on "channel checks"  and found some good news for Windows Phone.
While he found the iPhone 4S the top seller in USA, he still found Windows Phones were performing well quite well.
He writes:
In the U.S., Samsung Electronics's  "Galaxy S II" was also a strong seller, at AT&T, Sprint-Nextel  and Deutsche Telekom's T-Mobile USA. Motorola Mobility's "Droid Razr MAXX" was strong at Verizon Communications, and HTC's "Amaze" and "Radar," and Nokia's  "Lumia 710" running Microsoft's Windows Phone operating system.
For Q1 2012 he predicted the following market share breakdown:
| | | |
| --- | --- | --- |
|   | Devices Sold | Market Share |
| Android | 72.5 million | 52.7% |
| iPhone | 32.6 million | 23.7% |
| RIM | 11 million | 8% |
| Windows Phone | 9.7 million | 7.1% |
He predicted further market share losses for RIM until their new OS comes out, suggesting Windows Phone will overtake the calculator-like OS in the next few quarters.
Gartner claims only 2.7 million Windows Phones were sold in Q4 2011, for a market share of 1.9%. Quadrupling  Windows Phone market share to 7.1% would be exactly the Nokia effect we have been hoping for.
Here's hoping Canaccord Genuity's  channel checks are actually worth the paper they are written on.
Via Barrons.com