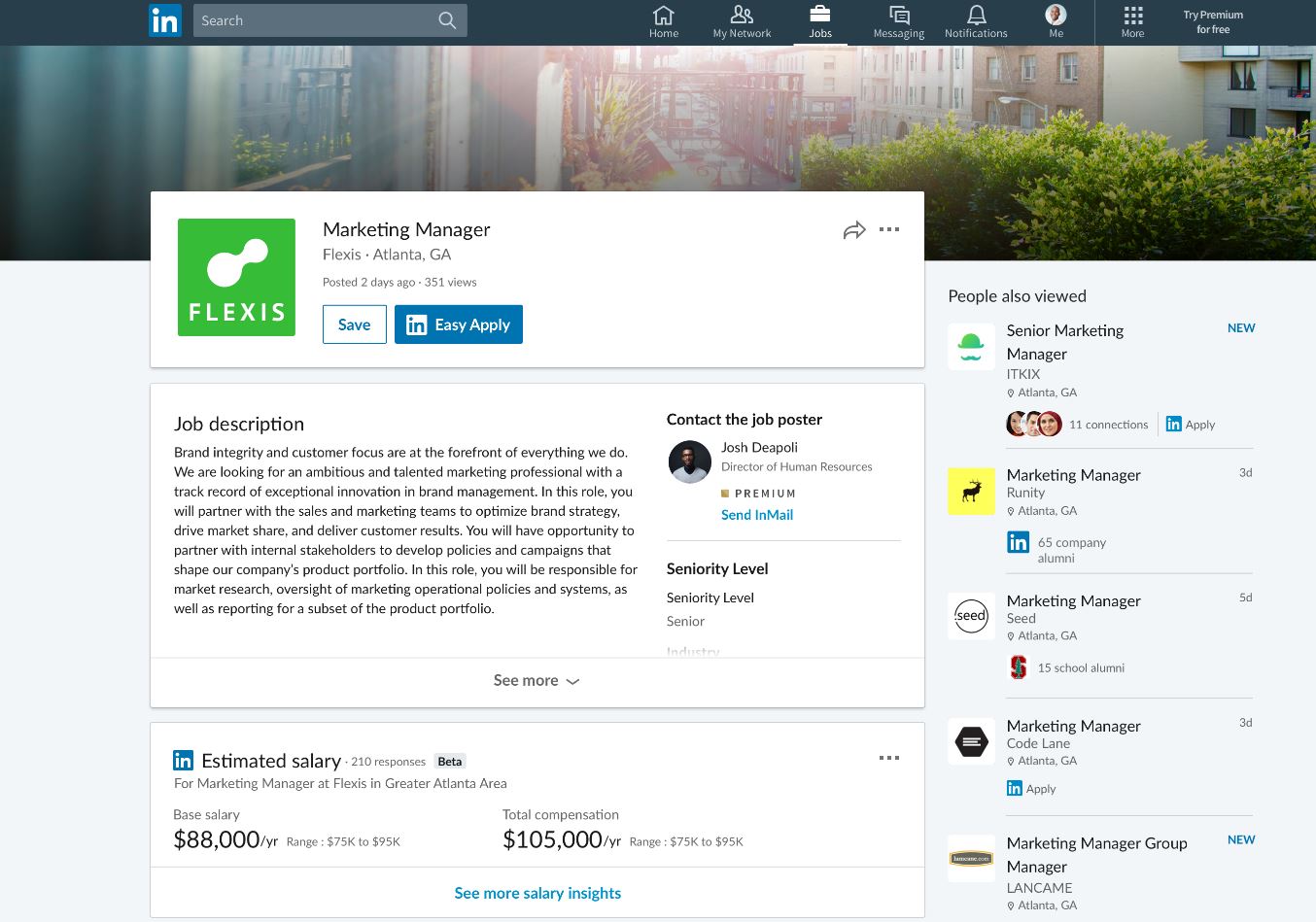 When you are exploring job opportunities online, you generally visit Glassdoor to get the inside scoop on salary details for particular job positions. LinkedIn in 2016 announced LinkedIn Salary tool that allows users to see a detailed breakdown of salaries by job title and location based on information privately submitted by LinkedIn members.
Today, they are announcing LinkedIn Salary Insights which will allow users to explore compensation details on open roles. LinkedIn Salary Insights will be displayed on job listings and it will show an estimated or expected salary range for the role, based on data from millions of LinkedIn members and employer provided information.
The salary information displayed on job listings will come from one of two places:
Employer Provided: Employers can provide salary ranges for specific jobs, meaning you will know exactly what kind of compensation to expect before you apply for the job.
LinkedIn Estimated Salary: If an employer does not provide a salary for a role, we will show you an estimated range from member-submitted data.
Source: LinkedIn