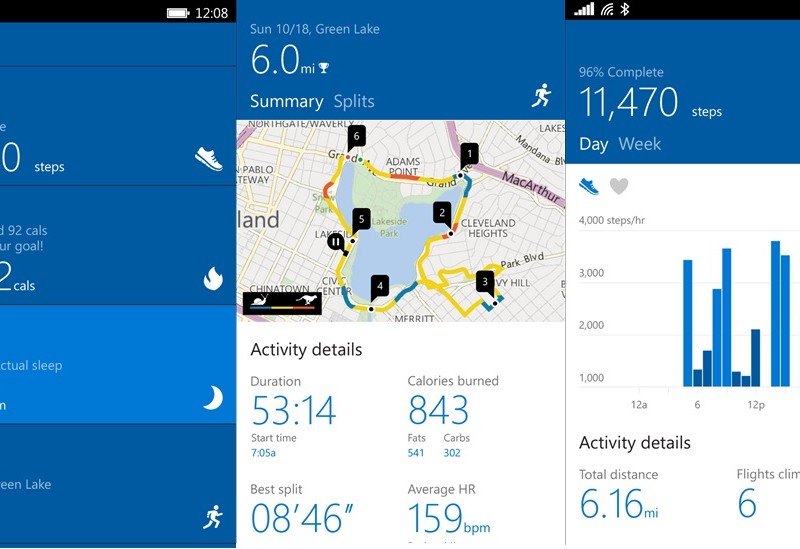 As announced yesterday, Microsoft has finally made its new Health App available for PCs and tablets running windows 10 via the Windows store.
The app is  – unsurprisingly – the same Windows 10 app currently present on phones with all that entails. Unlike phones, it is very unlikely you would be carrying your laptop around with you on walks, so the app is made useful only with the presence of a band, or failing that a Windows phone which can work as a rudimentary step tracker. Barring that, the app is not as good for the basic user as MSN Health and Fitness which it replaces.
Here's what it offers:
Set wellness goals and get actionable insights to help you live healthier with full-color, easily-understandable charts and graphs in the convenient phone app or the robust web dashboard.
Reach your fitness goals with custom tracking whether running, biking, golfing or working out.
Map your run or ride with GPS, or follow exercise prompts with Guided Workouts right on your band.
Stay connected at a glance with email, text, calendar, call alerts, and social updates.
Download Microsoft Health for Windows below:
Developer: Microsoft Corporation