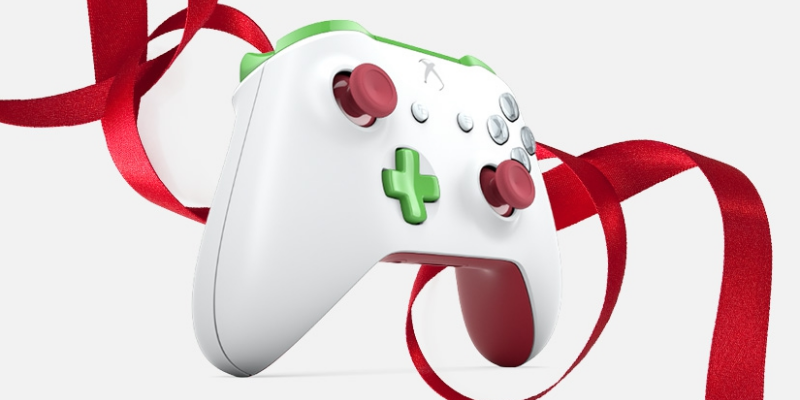 Microsoft's Xbox Design Lab is a fairly new addition to the company's lineup of Xbox services, with the first batch of controllers shipping out just a few months ago. As such, it's still a service with room to grow and evolve – if you want some extra things added, there's a chance you'll end up being pleasantly surprised somewhere down the road.
Today's update to the Design Lab brings in a nice feature for the upcoming holidays: digital gift codes. These codes are exactly what they sound like: they're email delivered codes that let the recipient create their very own Xbox One controller. The codes cost $89.98 USD and include a custom engraving on the controller by default, although a slightly cheaper version without the engraving is also available.
The Xbox Design Lab was introduced earlier this year, and lets users design Xbox One controllers. These controllers have all the features of the Xbox One S controller, just with some personal flair added. They're currently only available in the United States, Canada, and Puerto Rico, but European gamers will be able to start making their own controllers some time next year.
It's worth noting that delivery can take up to three weeks – if you know what someone would like on their controller and want to be sure it'll arrive before Christmas, it might be a good idea to buy early.
You can buy a gift code for the Xbox Design Lab here. If you'd like to order a Design Lab controller now, you can do that here.
Have you purchased an Xbox Design Lab controller? Was it for yourself, or somebody else? Let us know in the comments below!