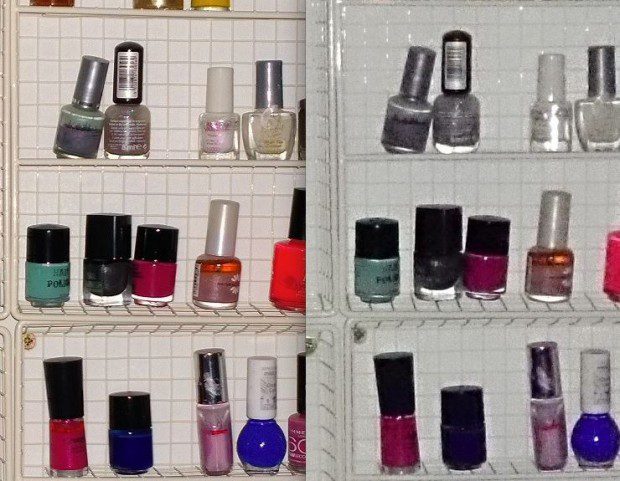 When Sony announced their Xperia Z1 flagship device last month, they went on to claim that Xperia Z1 gives you the best overall image quality of all leading smartphones even when including Nokia Lumia 1020 and Nokia Lumia 925. They even posted the test results and method in which the survey was done. While the research was conducted by Strategy Analytics on behalf of Sony, we will know the real results on how Xperia Z1 compares to Nokia Lumia 1020 by testing it in more common scenarios.
All About Windows Phone today posted a detailed comparison of photos taken using Lumia 1020 and Xperia Z1. In short, Lumia 1020 won the shootout. Read the verdict below,
Adding up the scores (partly for fun) gives us the Nokia Lumia 1020 beating the Sony Xperia Z1 by 84 points to 67, quite a margin of victory, although this doesn't tell the whole story.

As you'll see from the order of the test photos, the Z1 stays very close to the 1020 as long as there's enough light around. However, once the light levels drop, whether outdoors or indoors, the Lumia 1020's much larger sensor, its higher native resolution and more advanced oversampling, plus the use of OIS to keep away any hand shake effects and a proper Xenon flash, all play a part in keeping Nokia's device well ahead of the competition.

Is the Z1 the best Android camera phone at the moment? Probably. I'd place it slightly ahead of the Samsung Galaxy S4 overall, and possibly some way ahead once Sony has managed to improve its image processing algorithms. The Samsung Galaxy S4 Zoom would give the 1020 a far closer race, thanks to OIS, Xenon and optical zoom, but that device comes with a huge size penalty, of course, and can't be considered a mainstream smartphone.

It's good to see manufacturers starting to learn lessons from Nokia's imaging innovations, but here a natively noisy sensor and a weedy LED flash really let the Xperia Z1 down. Roll on the Z1 with Xenon and second generation Sony internals?

The Nokia Lumia 1020 remains, then, at the pinnacle of phone imaging as we head towards the end of 2013. Look to Mobile World Congress 2014 for anything which can come close to besting it – and even then I suspect that the challenge will come from Nokia's own engineers, albeit wearing shiny new Microsoft badges….
Find more sample pictures and details about them from the link below.
Source: AAWP