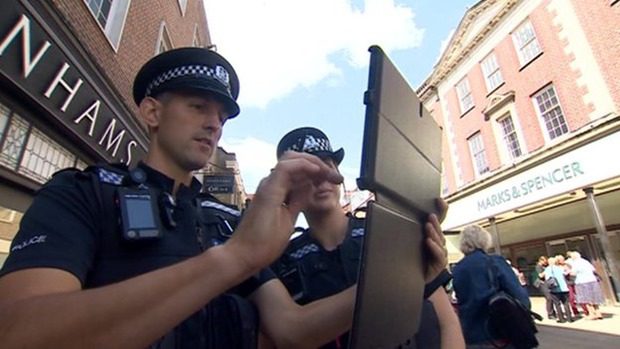 ComputerworldUK reports that Cambridgeshire Constabulary is preparing to ditch their 4000-strong Blackberry fleet for 8000 new Windows Phone 8.1 handsets, including the Nokia Lumia 635, 930 and 1520.
"We have chosen to move away from Blackberry, primarily for the user experience – we want our cops to have flexibility in their working life," he said. "From an enterprise device management perspective Blackberry Enterprise Server works great, but the devices are crumbling around us."
The primary prompt for finally adopting Windows Phones was the enterprise enhancements in WP 8.1.
"The security hasn't been right [with Windows Phone in the past], but it absolutely is now," said Ian Bell, head of ITC at Cambridgeshire Constabulary. "Mobile device management providers have worked their socks off to be ready for 8.1 Phone release, and with the new encryption and new application VPN, it makes this platform become viable from a public sector perspective, while it probably never had been in the past.
"It is enterprise-ready as far as we are concerned."
The service also expect to make use of new WP8.1 features such as universal apps, which will allow officers to move seamlessly from phones to tablets to PCs, as they already use a rich backend of Microsoft and Lenovo devices.
Front-line staff are expected to receive Nokia Lumia 1520 phablets, while execs will receive Nokia Lumia 930 and more staff members will get the budget Nokia Lumia 635, with Lenovo handsets also being considered.
The devices will also be rolled out across Hertfordshire and Bedfordshire police forces after they agreed to jointly support a government initiative aimed at freeing up officers' time through the use of mobile technology.
Windows Phone is said to hold 20% of the enterprise market in UK, and has been growing even more rapidly in this arena than in the consumer market.
Read more at Computerworlduk.com