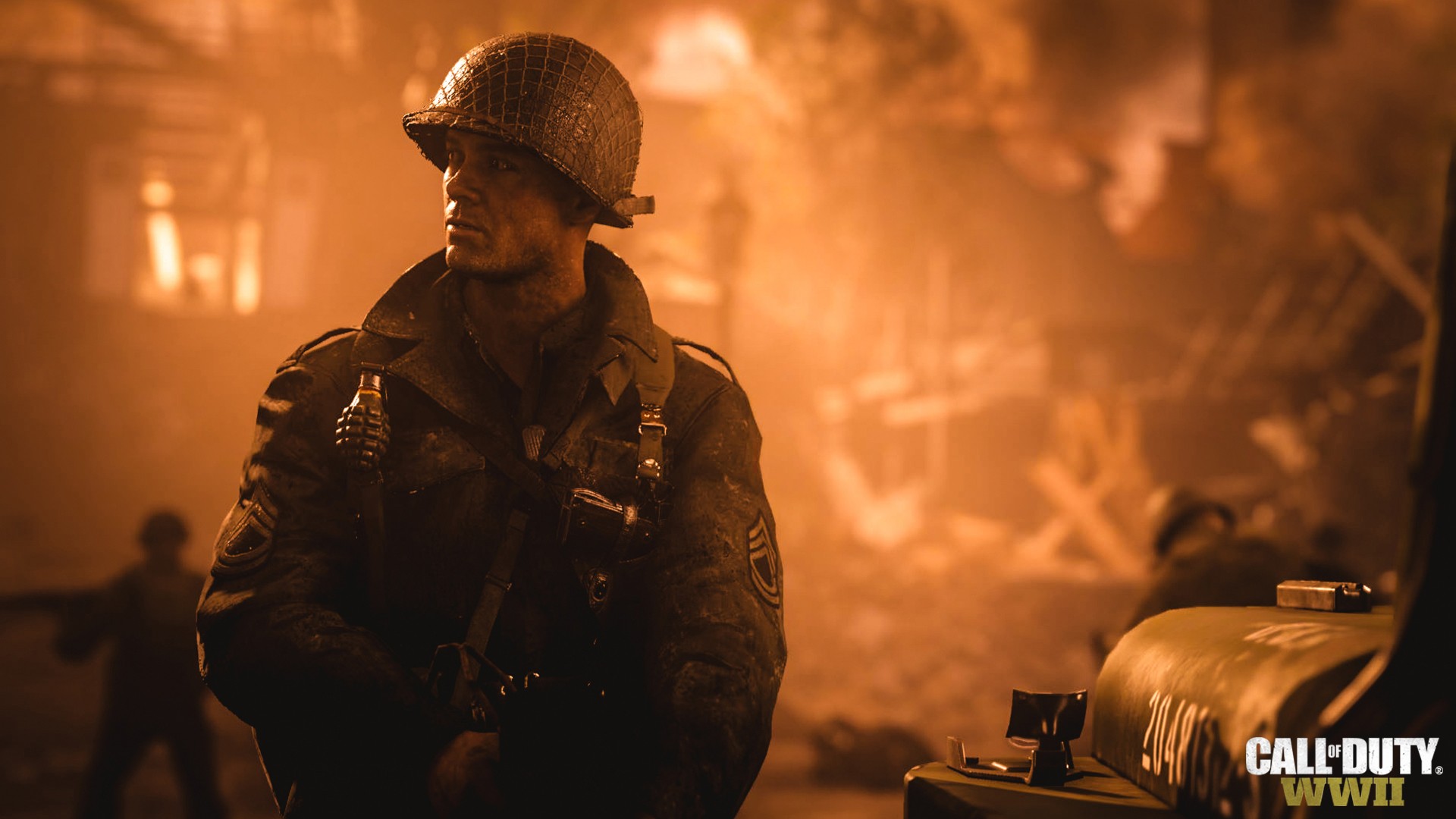 It's common knowledge that Call of Duty: Infinite Warfare was criticized harshly before launch by players who wanted to go back to the series' boots on the ground roots. This sentiment certainly affected its sales, but it looks like Call of Duty: WWII has regained some good will. Just days after its launch, the popular FPS topped the UK sales charts at number one.
While it may not seem like an impressive feat because Call of Duty always sells well against the competition no matter what, the numbers paint a positive picture for how people are receiving this game compared to Infinite Warfare. Sales were up 57% over its predecessor in units and up 21% in revenue. It's also important to consider that these numbers are without taking digital sales into account as the UK charts only track physical sales.
After debuting at number one last week, Assassin's Creed Origins fell one spot to number two, still a respectable position. FIFA 18 once again followed at number three. Super Mario Odyssey and Wolfenstein II: The New Colossus both fell two spots.
The top 10 UK games for the week ending November 6 are as follows:
Call of Duty: WWII
Assassin's Creed Origins
FIFA 18
Super Mario Odyssey
Gran Turismo Sport
Wolfenstein II: The New Colossus
Forza Motorsport 7
Mario Kart 8 Deluxe
Forza Horizon 3
Middle-earth: Shadow of War
Source: GFK Chart-Track