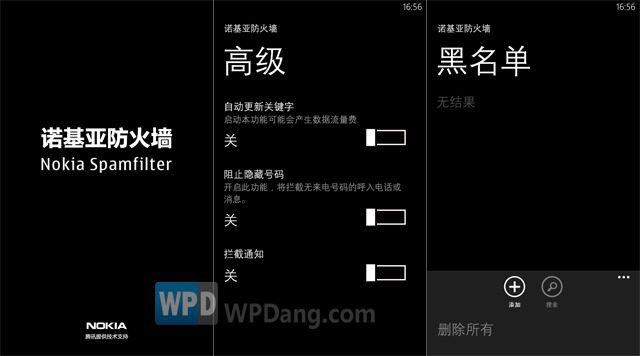 WPDang reports that Nokia Lumia 820 and 920 phones are shipping with a nice extra in China – a call and SMS blocker.
Apparently SMS and phone call spam is rife in the country, making this a much needed feature.
More sophisticated than simply just blocking numbers, the software allows:
Block callers per mobile numbers
Block all SMS from specific sender
Dynamically block SMS containing specified keywords
Update the keyword database online for said SMS blocking
View all blocked calls and messages
Trace the geographic origin of specific phone numbers (only works for mobile numbers, precise to municipality and carrier)
The spam filter is powered by Tencent, which is a messaging service in China, with downloadable keywords and black lists showing the issue is relatively serious.
Given how the service is implemented I do not expect it to come to handsets elsewhere anytime soon, but I would not mind simply being able to block unknown callers and specific SMS numbers, something Nokia will hopefully consider.
Via WPC