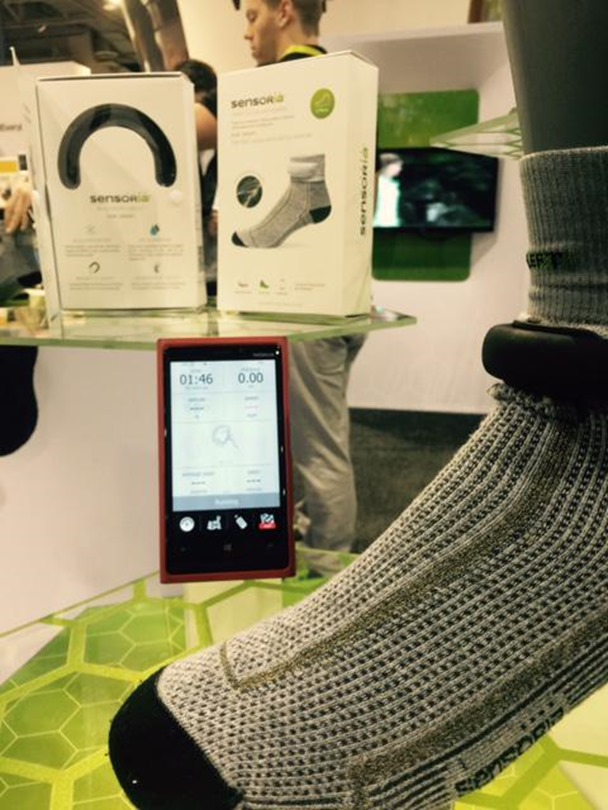 Caledos Runner has been the first on Windows Phone to add support for the new Sensoria Smartsocks wearable.
The socks feature 3 pads on the soles that monitor stride, cadence, and speed while you run, transmitting this info to a sensor in a cuff at the top of the sock via in-built electronic connectors. This info is shared with an accompanying app which will tell you how to improve your run and when you need new shoes.
The socks are guaranteed for 35 washes and cost $199 for one pair plus cuff, and $59 (£39) for three more pairs.
The socks can be pre-ordered here, and the Caledos Runner app can be downloaded for free here.
If you are lucky enough to be in Las Vegas you can see the socks and app in person at the Sands Expo boot #74132.
Via Shinyshiny.tv