Rome IT, 03/12/2015. Available since few hours on the windows phone store, release 3.3 of Caledos Runner, the activity tracking application developed by the Caledos Lab team and integrated with RunKeeper and Strava, now supports some great new features.
Caledos Runner provides the user with a unique, fast and fluid experience. It allows to track activities, to measure calories burned and the distance covered over time, on a big, bold and easy to read interface, usable even while you're running. A "Fitness Dashboard" is integrated in the App and allows the user to analyze and monitor his activities through summary data and graphs.
Sensoria raised $100,000 in crowdfunding and another $5 million in investment for a concept smart sock that can detect and improve running technique. The resulting product is the Sensoria, a $149 anklet device attached to a special running sock. It coaches users with real-time analysis of their foot-striking position and stride.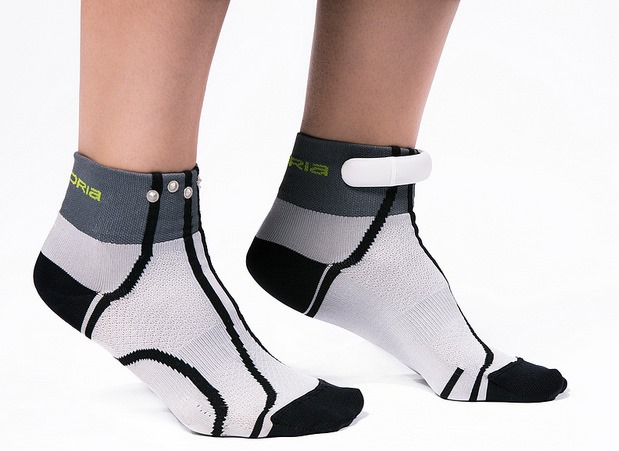 Now on Windows Phone you can use these phenomenal products together!
Caledos Runner 3.3 sports the following new features:
Support for Sensoria SmartSocks
Audio cue cadence (*)
Audio cue total steps (*)
Foot Landing during the activity(**)
Foot heat map during the activity(**)
post to http://my.SensoriaFitness.com/
(tons of) bug fixing
    (*) sensorcore or sensoria smartsock required
    (**) sensoria smartsock required
Caledos runner is free and can be found in the Windows Phone Store here.
For a limited time you can buy on Sensoria's store http://store.sensoriafitness.com/ and save 10% using CALEDO5 on check out!