Is Copilot the best AI companion out there? Help us find out by answering a couple of quick questions!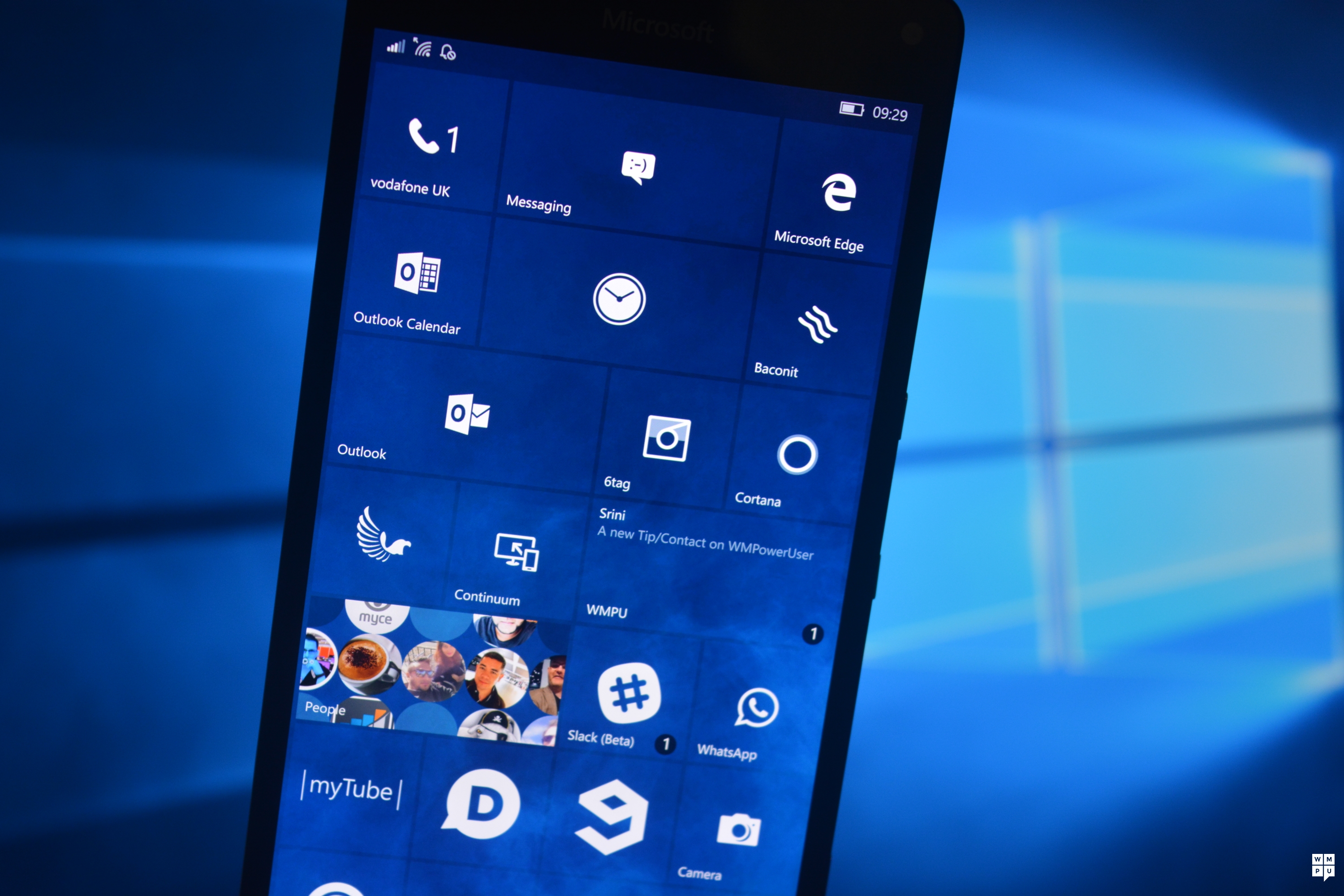 Remember Betteridge's law of headlines? If a headline includes a question, the answer is most likely going to be a no – but that's not exactly the case today. As a fan of the original principles of Windows Phone, the idea of using Windows Phone on a premium handset has always appealed to me. The lovely flowing design of Windows, combined with the premium design of a flagship handset would have been a dream device for me as a consumer in the past. However, this is 2016 and Microsoft is no longer building a phone OS for consumers — instead, Windows 10 Mobile is being developed as an OS for the Entreprise and Business users first and foremost.
Windows 10 Mobile is the latest iteration of the Windows Phone OS family, effectively marking the point where Windows Phone as a distinct identity dies and becomes just another SKU of Windows. It's a pretty cool OS, with neat iconography, tiles, and beautifully designed apps for the Universal Windows Platform.
[shunno-quote]Windows 10 Mobile a pretty cool OS which is just as functional as every other OS – perhaps more[/shunno-quote]
Out of the box, Windows 10 Mobile is just as functional as every other OS – perhaps more. It comes with Skype, SMS, GroupMe for communication, Microsoft apps like Outlook and OneNote which allow you to be productive (like a boss), and Groove Music, Xbox and the ninja cat emoji for when you want to play. The Windows Store also has all the basics of your smartphone experience, with Facebook, Twitter, Instagram et al all being present in some capacity.
However, the app ecosystem is also a well-known weakness of the premium Windows 10 handsets – especially relative to the price they command. Microsoft's phone ecosystem tops out at below 1% of market share at this point in time, making it a labour of love for developers who would like to support the OS with the aforementioned apps. While Windows 10 Mobile and Windows 10 apps don't have a market over 350 million users combined, the vast majority of app usage still occurs on Windows phone for a certain type of apps.
[shunno-quote align="left"]Windows Store lacks quality apps[/shunno-quote]
As a result, while Windows 10 has a few indie apps and third party apps for services like Tinder, Reddit, Soundcloud, what it lacks is what holds it back. The Windows store lacks the sort of professionally designed, apps which aren't merely utilities or "toy" apps, but services like Uber Eats, Periscope, personal banking apps that are used to make life easier. Extremely specialised apps are nigh impossible to find, so if you rely on those for your livelihood, you should ensure to check with the developer that Windows 10 is indeed supported. A highlight of Windows 10 app issues, isn't done here to disparage the platform, but to demonstrate an issue that should be taken into account to prevent buyers remorse. For better or worse, Windows 10 Mobile isn't like all the other mobile OSs.
The NuAns Neo, Vaio Phone, Lumia 950 XL, HP Elite X3, Acer Jade Primo – there are a lot of good-looking, powerful, Windows phones on sale right now which command a premium in both price, and design. To be honest, if these were Android devices, there would be no debate about whether anyone should snap up either the monstrous Jade Primo, or the sleek Vaio phone, but they run Windows 10 Mobile, with all the positives and negatives that implies.
[shunno-quote]Hardware wise, most Windows 10 Mobile flagships have all the latest mobile innovations[/shunno-quote]
Hardware wise, the devices have all the latest mobile innovations, with sharp and beautiful screens, USB Type C, and support for Continuum – Microsoft's cool technology that turns your phone into a PC-like device. HP and Acer especially take this concept to a new level with accessories and tools which make the use of Continuum easier. It's worth noting that you can make use of Continuum to cast Windows 10 Mobile apps to PCs running Windows 10 Anniversary Update and manipulate them as if they were running on that PC, a rather cool feature Microsoft implemented.
This is not to downplay Windows phones in any way, they are lovely tools, but for the everyday consumer and even some professionals, they are inadequate. In the end, the answer to "Should you buy a premium Windows phone in 2016" is a hard one. For most people, I'd say the answer to this (and I'd extend it to all Windows phones in general ) is a firm no. The app gap and the resulting complaints thereof do nothing for the ecosystem, nor for the few fans left behind.  For Windows phone fans who do not have any complaints with regards to apps, and for businesses who have a clear idea of what they're going to do with these devices and are aware of the limitations.
For Windows phone fans, the answer is much simpler, Microsoft is making and developing Windows 10 Mobile for them to use, OEMs, are targeting them with well-designed, premium handsets, to make up for the cheap crap the ecosystem has had to deal with in the past. If you're a Windows Phone fan, and you've taken into account the level of support the ecosystem gets from other app makers and even Microsoft itself, then there's no reason not to knock yourself out.
For fans of Microsoft and Windows, the answer may lie elsewhere. Consider, if one chose Windows due to its customizability and near ubiquity, on a more, then Android would be the mobile equivalent of Windows on a phone. You get the compatibility with multiple devices, a massive device range ranging from the cheapest of the cheap to the most beautiful of handsets, and everyone serves your table. You never have to worry about X app or Y service, because it's very likely to be present in some form.
If however, you want the best Microsoft services and aren't too concerned with the OS, then Apple's iPhone may just be what you're looking for. Not only does Microsoft produce beautiful apps for the iPhone for productivity, but they even have their consumer apps there to allow for cross-device usage. And if you are not a fan of Apple, you are better off getting an Android, where you can also get some cool features from Windows 10 Mobile such as Notification Syncing and better Cortana integration.
Once upon a time, I would have recommended Windows phones to anyone who'd care to listen, I still do to people looking for it after making sure that they are aware of the risks associated with the platform, but not anymore. Ultimately, I'm not a business user or someone who'd benefit from Continuum. Windows Phone was targeted towards consumers, but Windows 10 Mobile is not and expectations should be adjusted accordingly.