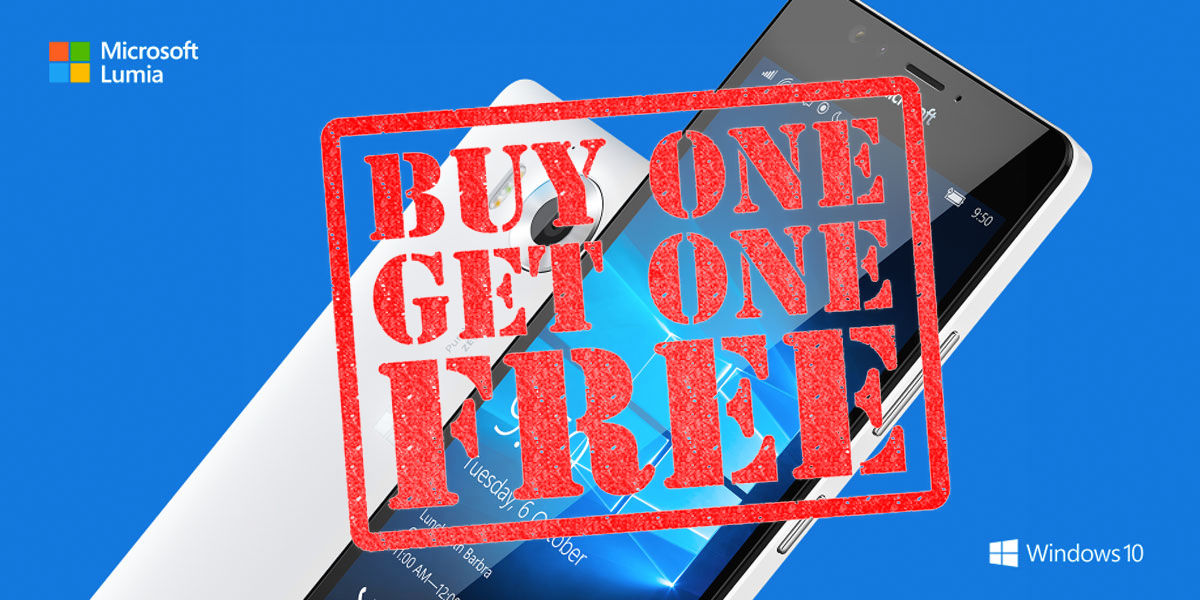 Earlier we reported that the Buy One, Get One Free deal for the Lumia 950 XL was back in Canada. It seems the deal is North America-wide, with the offer also available in USA.
You can now purchase a Lumia 950 XL for $649 and receive a free Lumia 950 worth $549.
It also comes with  year of free Office365 via the Lumia Offers app and may be compatible with the trade in offer for the  Lumia 920, 925, or 1020, which can net you as much as $150.
The deal runs for a very limited time and ends on the 27th June 2016 or when stocks run out, whichever comes first.
If you want to grab the devices before they are sold out, possible forever, take advantage of the deal while it lasts in US here.   Those in Canada can grab it in here.