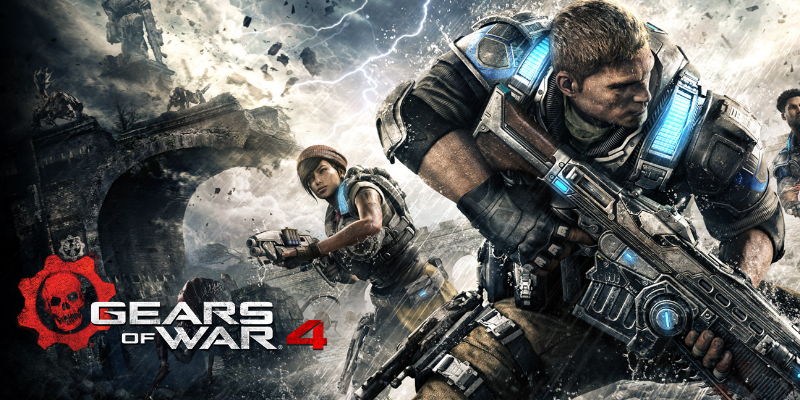 New games coming with new graphics cards is a pretty standard thing for PC gaming. Getting a new game on multiple platforms with your new graphics card isn't, however. If you happen to purchase a GTX 1070 or GTX 1080 in the near future, you'll get a copy of Gears of War 4 for Windows 10, but as it's an Xbox Play Anywhere title, you'll happen to get it on the Xbox One, too. You don't just have to buy the cards individually, either. If you happen to own a device that came with one, you're also eligible if you own a device that comes with the card in it.
As The Verge points out, it might seem a little unusual to see Microsoft team up with Nvidia instead of AMD. The Xbox line's used AMD/ATI graphics cards since the Xbox 360, so you might expect Microsoft to work with them instead. This becomes especially interesting when you consider that the Surface Book has a variant that comes with an Nvidia GeForce GPU, and that Project Scorpio has the same memory bandwidth as the GTX 1080.
Gears of War 4 will release on October 11th. You can pre-order it from the Windows Store here, or on Amazon here.
Are you going to buy either of the required graphics cards in the near future? If so, are you looking forward to Gears of War 4? Let us know in the comments below!