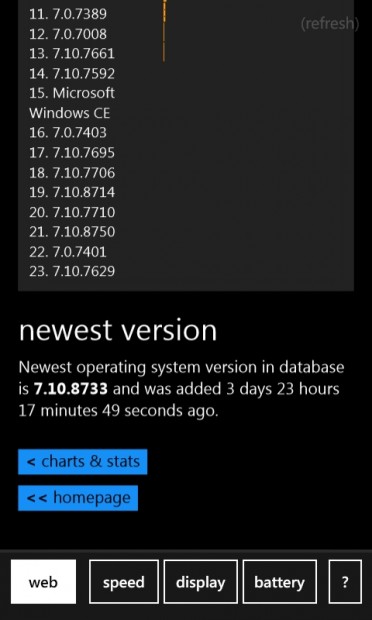 A new Windows Phone 7 build number has shown up on the WPBench  benchmarking site.
Build  8733 was added around 4 days ago, and is believed to represent the Tango branch of Windows Phone 7 development.
The latest post-Mango current build out officially pushed to devices is 8107.
While it is not confirmed, it is suspected that we will be seeing and hearing a lot more about Tango at Mobile World Congress, with the possibility of devices running the OS hitting market in the Q2/Q3 time frame.
Unfortunately at present WPBench numbers should be treated with caution, as hackers have found a way to contaminate the data again.
The build number does however also show up in the Lyn x Interactive database, where it is associated with the enigmatic Nokia Champagne.
WP Bench, which costs £0.99 with a free trial, it can be found in Marketplace here.